Niese throws 60 pain-free pitches in Minors game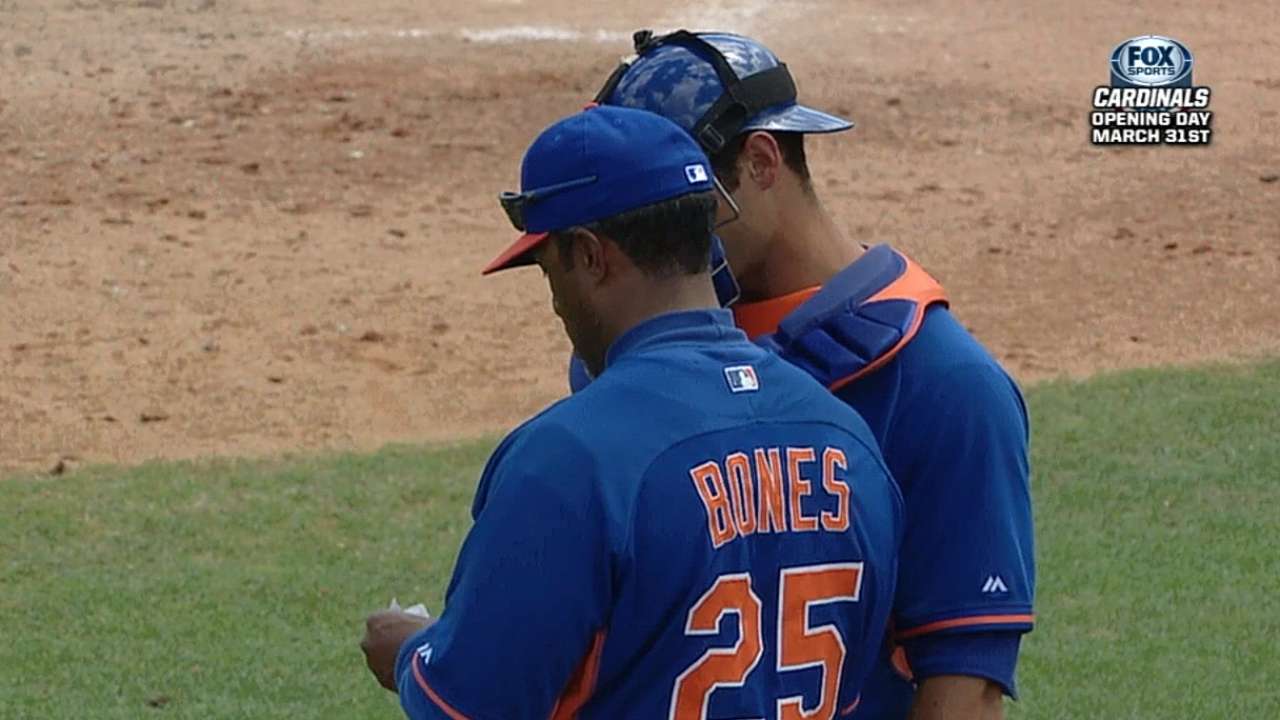 PORT ST. LUCIE, Fla. -- Mets left-hander Jon Niese took what he deemed "a huge step" in his return from elbow soreness on Thursday afternoon, experiencing no pain while tossing about 60 pitches in a Minor League game on a backfield at the club's spring complex.
Niese is planning to throw in another Minor League game next Tuesday before joining the Mets in New York on Wednesday, then making his season debut against the Reds on April 6.
"It felt great," Niese said after working 4 1/3 scoreless innings against a Cardinals squad. "No issues. I felt like the ball came out pretty easy today. I had pretty good command. Fortunately, no setbacks."
Pitching coach Dan Warthen said that Niese looked good, but cautioned that the club will have to see how he feels Friday and how he gets through his next outing before declaring him ready. Niese is scheduled to bump his pitch count up to around 75 his next time out, and he hopes to be able to throw 90-95 pitches to open the regular season.
In the meantime, with Niese's status still uncertain, the Mets have not made an official determination about the fifth-starter battle between Daisuke Matsuzaka and Jenrry Mejia, who both are scheduled to start exhibition games this weekend in Montreal. Both still could be needed to open the season in the rotation if Niese encounters a setback.
But there were no such issues on Thursday. Niese threw all of his pitches, with his cutter clocking in at 86-88 mph and his fastball at 89-91. He pounded the strike zone and got at least one of his three strikeouts on a big curveball. Although the Minor League defense behind him struggled, he allowed only one clean hit, walked none and mostly kept the ball on the ground.
"I was cutting loose," Niese said. "I wasn't trying to throw my hardest, but mechanics-wise, I was cutting loose. I think that was the problem before. I got away from my mechanics and tried to throw as hard as I could, and that's where the issues came. This week, I've been working on my mechanics and took that into today, and it worked out great."
Andrew Simon is a reporter for MLB.com. Follow him on Twitter @AndrewSimonMLB. This story was not subject to the approval of Major League Baseball or its clubs.