Surgery complete, Parnell targets Opening Day '15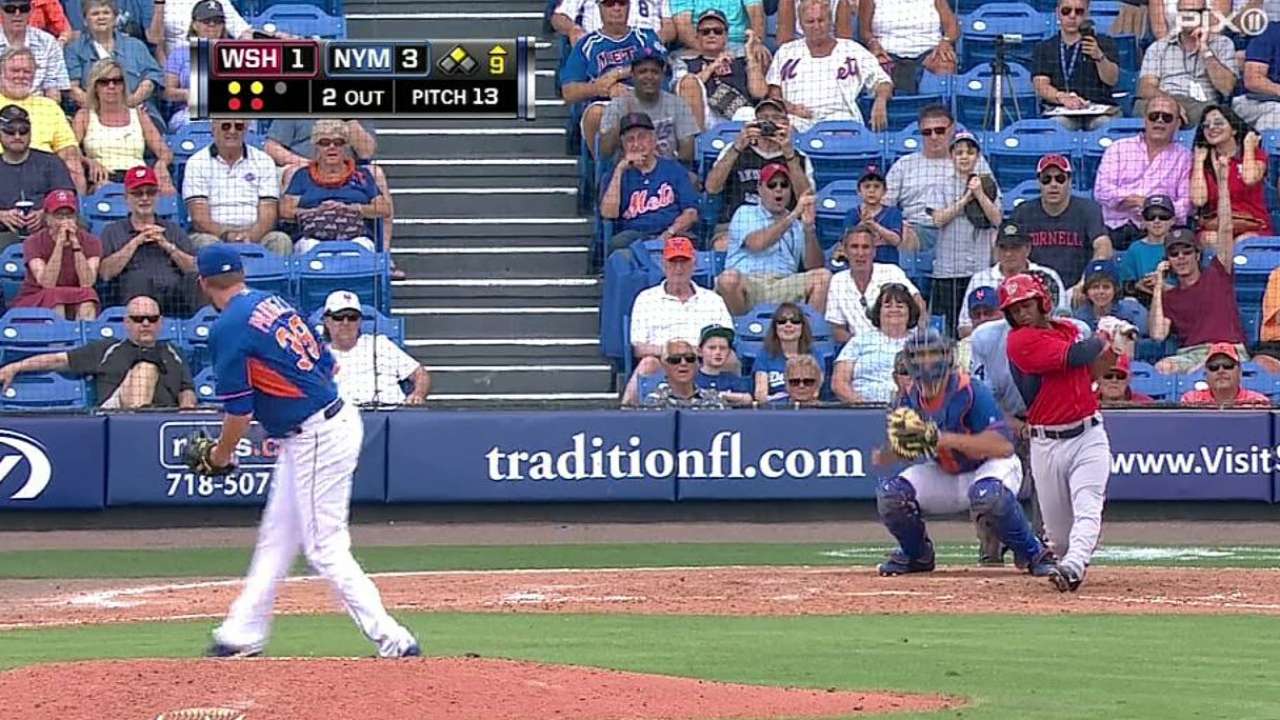 ATLANTA -- Mets closer Bobby Parnell never received a second opinion on his ailing right elbow. Parnell simply decided, after a bit of deliberation, that pitching with a torn MCL was not good for business.
So rather than drag out his decision for weeks or even months, Parnell chose sooner than expected to undergo season-ending Tommy John surgery. The right-hander had the procedure on Tuesday in New York, with the goal of being back to full strength by Opening Day 2015.
"He was real concerned about always waking up every day knowing he had a tear in there, and 'How long would it last?'" Mets manager Terry Collins said. "So he made the right decision."
There are, of course, no guarantees that Parnell will be back to normal by next April. Even pitchers who undergo successful Tommy John surgery sometimes need additional time to fine-tune their control and command after making it back.
But the fact that Parnell and fellow Tommy John patient Matt Harvey should both be on the mound by April gives the Mets something significant to look forward to.
"He wanted to be ready for next year, along with [Harvey] and all the other things people are looking at down the road pitching-wise," Collins said. "It's pretty exciting to think that all those guys are going to be all back 100 percent at the same time."
The flip side of that is that the Mets, even without Harvey and Parnell, do not want to overlook 2014. Part of the reason why the team shielded Harvey from the media this spring was to keep the focus on 2014; with Parnell also sidelined, that becomes ever more important.
"It's about today," Collins said. "The game will always will be about today. You can't worry about what happened yesterday. We've set some big goals down here this year, and so we've got to stay motivated and stay upbeat."
Anthony DiComo is a reporter for MLB.com. Follow him on Twitter @AnthonyDicomo. This story was not subject to the approval of Major League Baseball or its clubs.