Slumping Granderson remains in two-hole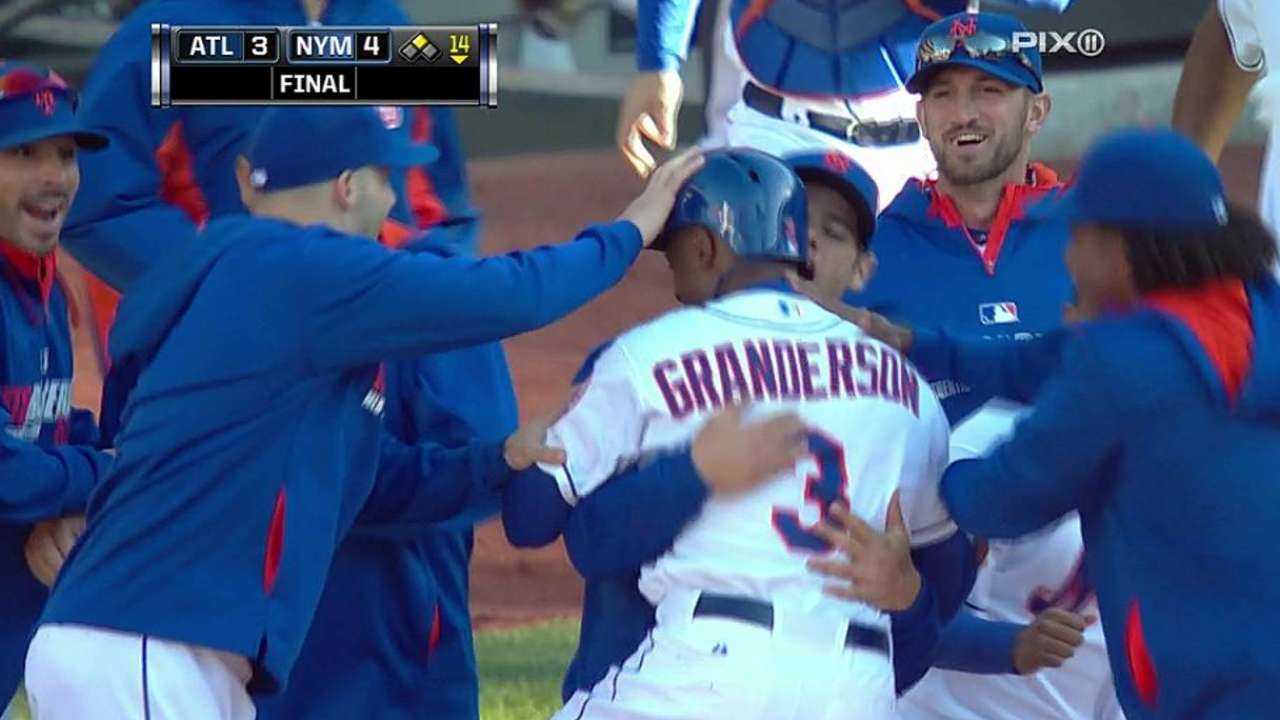 NEW YORK -- Despite Curtis Granderson's ever-deepening slump, the Mets are sticking with him batting second.
Granderson started his third consecutive game in the two-hole Tuesday, as he attempted to work his way out of an 0-for-19 rut. With manager Terry Collins reluctant to shift Lucas Duda into the cleanup spot until Duda grows comfortable as the everyday first baseman, that meant another game batting fourth for second baseman Daniel Murphy.
Granderson has spent significant time in recent days working with hitting coach Dave Hudgens on his plate approach, focusing on swinging only at the balls he can handle.
"I've definitely had some [slumps] over the course of my career," Granderson said. "I don't remember exactly what was the turning point or what caused the turning point, but eventually it did come. That's the one thing I do remember. So I'm continuing to stay positive with all those different things and realizing it is a part of the game."
Anthony DiComo is a reporter for MLB.com. Follow him on Twitter @AnthonyDicomo. This story was not subject to the approval of Major League Baseball or its clubs.