Mets to monitor workload of Farnsworth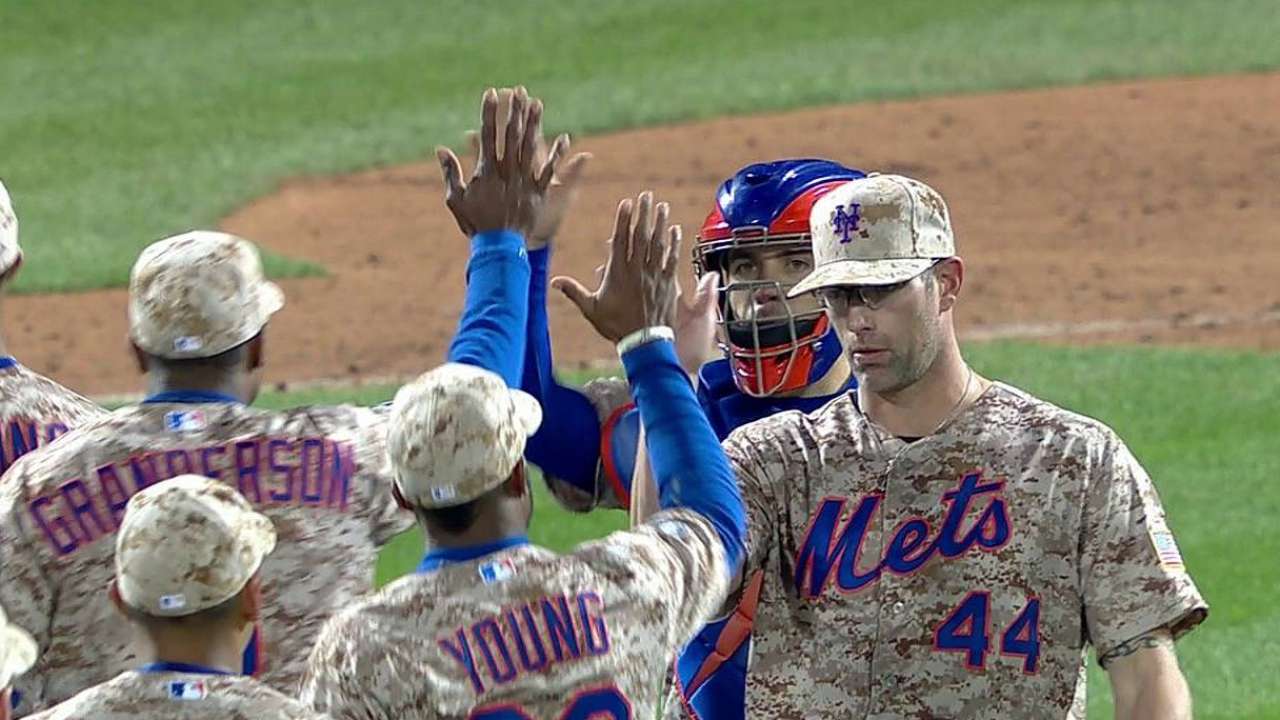 NEW YORK -- The downside of having a 38-year-old closer is that Mets manager Terry Collins never quite knows when Kyle Farnsworth will be unavailable.
Collins is still feeling out how often and how heavily he can use Farnsworth, who recorded his first save as a Met in Monday's 2-0 win over the Cardinals. Unlike injured closer Bobby Parnell, who was able to pitch in as many as three consecutive games without issue, Farnsworth may need a bit more coddling.
"You've got to monitor them," Collins said of his growing group of older players, which includes Farnsworth, Jose Valverde, Bartolo Colon and Bobby Abreu. "When you get to be 40 or so, it just doesn't come back as fast the next day as you'd like it to."
Collins plans to check with Farnsworth daily to see how he feels. On days when the right-hander is unavailable, Valverde, Carlos Torres and even Daisuke Matsuzaka will be candidates to close.
Anthony DiComo is a reporter for MLB.com. Follow him on Twitter @AnthonyDicomo. This story was not subject to the approval of Major League Baseball or its clubs.