Abreu gets first outfield start in two years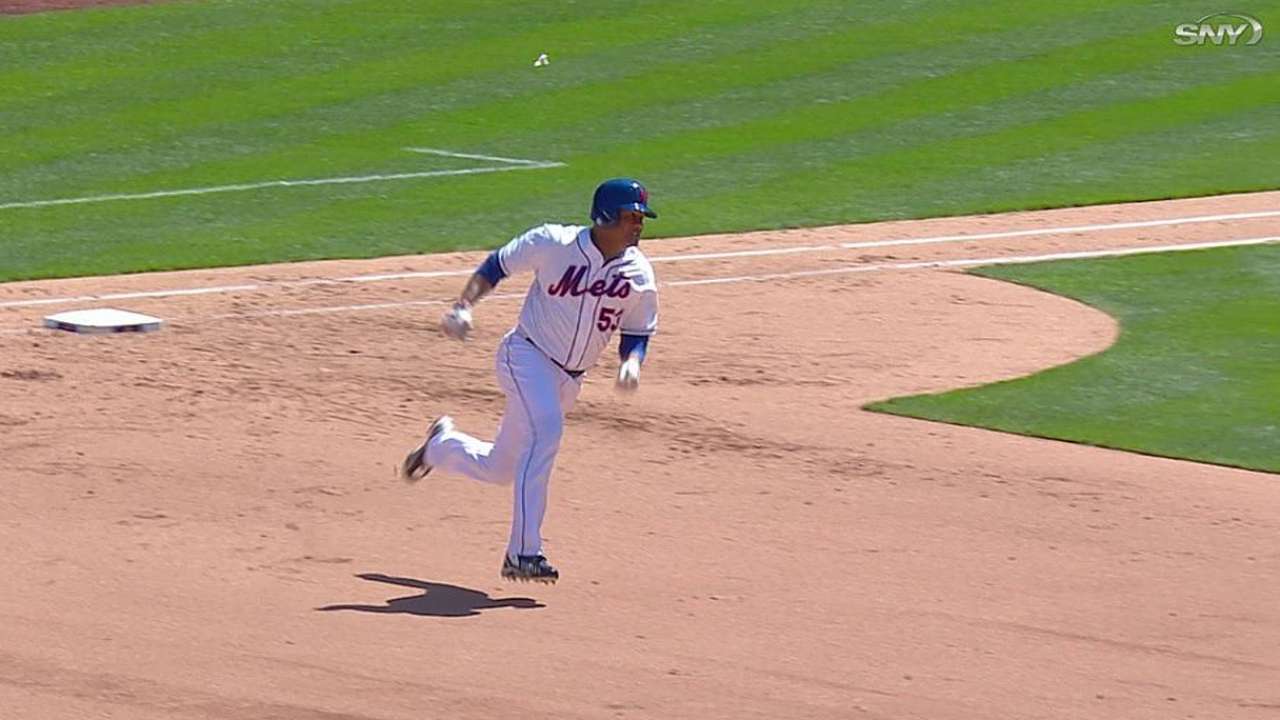 NEW YORK -- Bobby Abreu ran out of the dugout Thursday afternoon as a starting outfielder in the big leagues for the first time in two years.
In an effort to keep Abreu fresh, Mets manager Terry Collins started the veteran in right field, giving Curtis Granderson a routine day of rest.
"I still think as we go down the road here, he's going to be a huge bat for us," Collins said of Abreu, who made his season debut as a pinch-hitter Tuesday night. "I just wanted to get him some at-bats. He had some consistent at-bats in [Triple-A Las] Vegas and that's how he got here. He showed he can still hit."
All Abreu did at Vegas was hit .395 with a 1.068 OPS in 15 games, proving there is still some thump in a bat that produced two All-Star seasons and one Silver Slugger over 17 years with the Astros, Phillies, Yankees, Angels and Dodgers. The Mets do not expect Abreu to be the same type of player that he was then, particularly in the field, but they do expect him to hit. To that end, Collins hopes to give Abreu roughly one outfield start per week to keep his bat fresh.
"He's 40 years old," Collins said. "He probably doesn't move like he once did. I'm sure he can still throw. He's never had arm issues."
The lineup change temporarily forced first baseman Lucas Duda into the cleanup spot, a move that Collins had been trying to avoid. That should change back Friday.
As for Granderson, his rest came one day after snapping a career-long 0-for-22 funk at the plate, finishing 1-for-3. Collins was particularly impressed with the 12-pitch walk that Granderson drew in the seventh inning against left-hander Randy Choate.
"I don't think Curtis Granderson is afraid of anything," Collins said. "I don't think he needs a day to clear his head. His mentality is not like that. This guy wants to play, loves to play.
"Curtis isn't afraid to fail. He's been in this market. He knows what it's like. He knows if you don't perform, people let you know it. He doesn't let it affect him, so he's a pretty easy guy to manage."
Anthony DiComo is a reporter for MLB.com. Follow him on Twitter @AnthonyDicomo. This story was not subject to the approval of Major League Baseball or its clubs.