Recker's improvement shows in Mets' record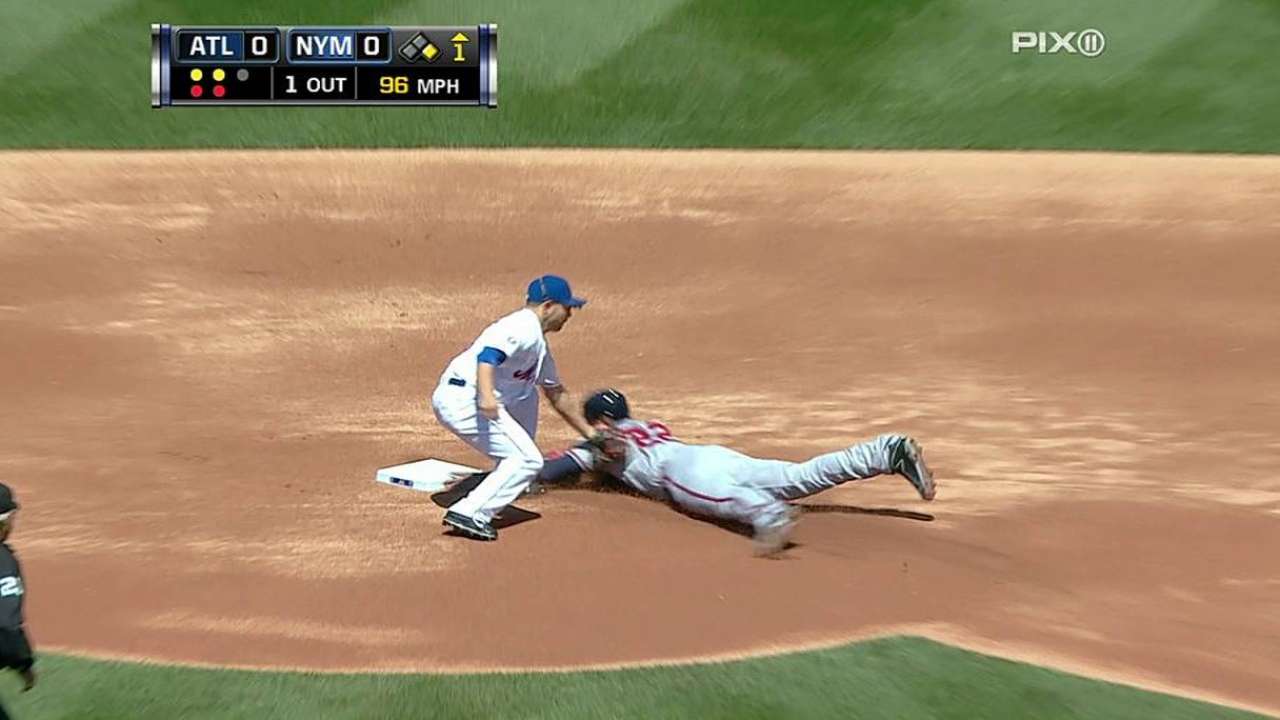 NEW YORK -- Six times Anthony Recker has started at catcher this season. All six times the Mets have won.
That could be either a lucky coincidence or a testament to Recker's growing prowess behind the plate. Most likely it's a combination of the two considering Recker's improvements in just about every aspect of his game.
Offensively, he already has two home runs (both in games he started). Compare that with last season, when he didn't hit his second homer until June 18, largely because he started only eight times over the first two months.
Defensively, he spent significant time this spring working on his throwing mechanics and footwork. At least partially as a result of that, he has thrown out both runners who have attempted to steal on him this season.
What he takes the most pride in, however, is his work with the pitching staff. Crouching behind the plate for the entirety of Sunday's 4-0 shutout win over the Marlins, Recker lowered his catcher's ERA to 2.54, the eighth-best mark in baseball. That is nearly two runs better than starting backstop Travis d'Arnaud, who sports a 4.34 catcher's ERA.
"I think I did a pretty good job last year, and I've tried to carry it over into this year," Recker said. "Just knowing the hitters that are coming up, and especially knowing my staff, knowing what their strengths and weaknesses are -- this being my second year, I obviously have a much better idea of what their strengths and weaknesses are, and I'm able to use that to the best of my ability."
Recker's hot start has prompted manager Terry Collins to play him far more often than a year ago, when John Buck received the overwhelming majority of innings behind the plate. As long as d'Arnaud continues to struggle offensively -- and as long as the Mets remain perfect in Recker's starts -- that should continue in 2014.
"Any time you go out there, you want to win," Recker said. "Knowing that we've had success, it's not all because of me, obviously, but I'd like to think I can contribute. That's all I ever want to do as a backup catcher is contribute to wins."
Anthony DiComo is a reporter for MLB.com. Follow him on Twitter @AnthonyDicomo. This story was not subject to the approval of Major League Baseball or its clubs.