Grateful to Mets, Byrd mentors young players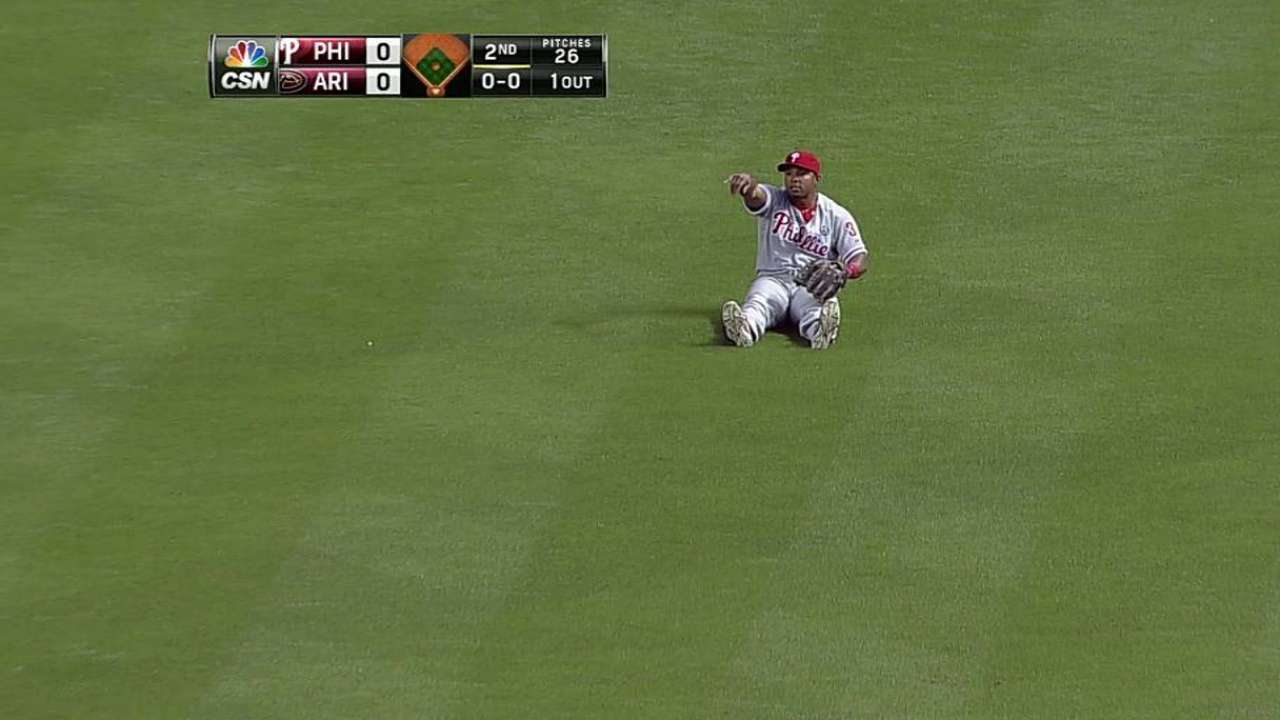 PHILADELPHIA -- If not for the Mets, Marlon Byrd knows he may never have received another chance to play in the Majors. So in addition to being thankful to the organization, Byrd has paid the Mets back by mentoring some of their younger players.
Now a member of the Phillies, Byrd spent much of last season working on hitting with Lucas Duda, Josh Satin and other Mets players, going as far as to text Duda Tuesday morning with the Mets coming to Citizens Bank Park.
"He's one of those guys, I love his work ethic," Byrd said of Duda. "He wants to get better. He doesn't want to hit 15 home runs. He wants to hit 30. He knows he has that power. It doesn't matter what field he's playing on. He knows he can play the game."
The respect goes both ways.
"He's a hard worker," Duda said. "He essentially just told me ways to work, and just kind of refined my swing a little bit. He was a big help."
Byrd, who hit 21 homers in 117 games for the Mets last season, parlayed that success into a midsummer trade to Pittsburgh and a two-year, $16-million contract with the Phillies over the winter. Before that, Byrd had been mired in baseball purgatory, playing winter ball in Mexico while trying to overcome the stigma of a performance-enhancing drug suspension.
"They helped me renew my career," Byrd said of the Mets. "There weren't many teams that wanted to take a flyer on me. Why the Mets did? I don't know why, but I'm glad they did. I'm glad I could actually play well for them since they gave me that chance."
Anthony DiComo is a reporter for MLB.com. Follow him on Twitter @AnthonyDicomo. This story was not subject to the approval of Major League Baseball or its clubs.