Granderson emerging from early-season slump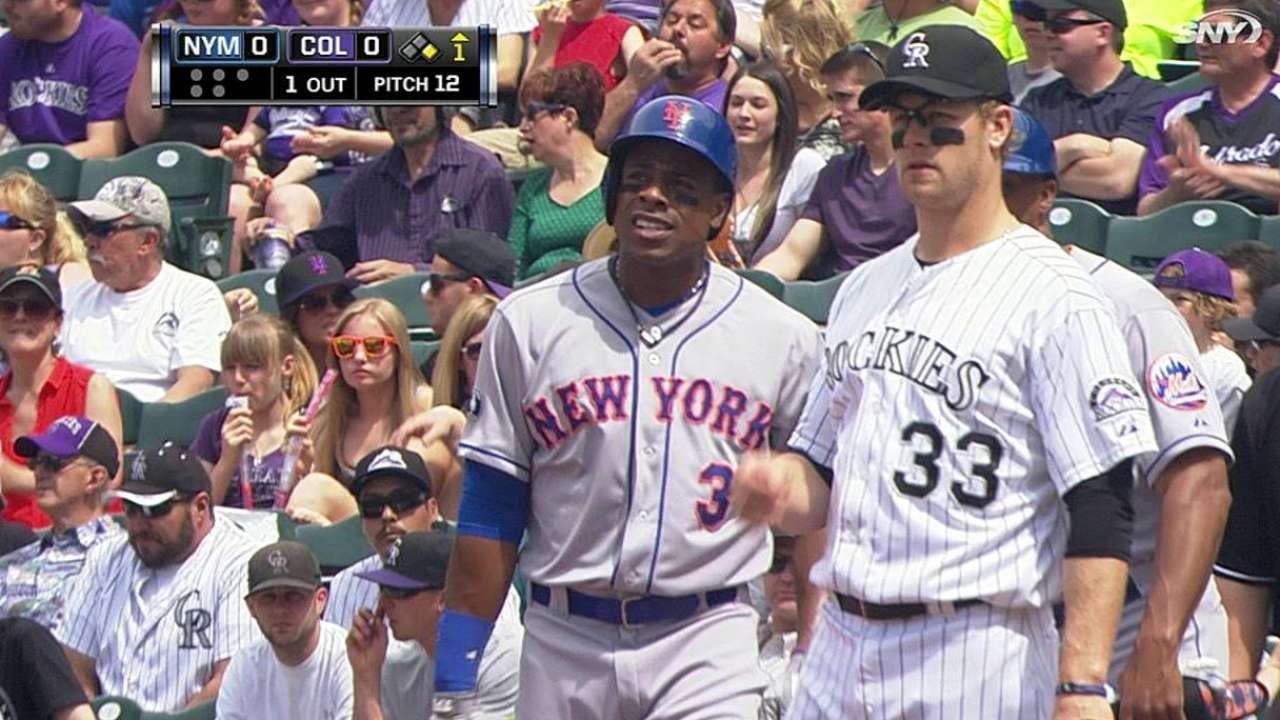 DENVER -- Curtis Granderson is putting his slow start behind him, which is welcome news for the Mets offense. Entering Sunday, Granderson had hit safely in four straight games, going 6-for-15. And he went 2-for-4 with two RBIs in each of the past two games.
"He's really putting good swings on the ball," manager Terry Collins said. "When you see Curtis getting base hits in the middle of the field, that means he's swinging better. That's very, very encouraging because when we start doing the things offensively we know we can do, this is going to be a different lineup. I think with the lineup we have, we have the ability to hit anywhere, not just here."
Granderson entered Sunday hitting .170 with two home runs and 11 RBIs. But in the first three games of this series, he went 5-for-12 with one homer and four RBIs, which did not surprise Rockies manager Walt Weiss.
"He's got a great track record," Weiss said. "Those guys don't stay down for long. You hope you get him through town before he gets hot, but it looks like Curtis is starting to heat up. He's taking some good swings off some lefties for us, so it looks like he's starting to get in a good place. I'm glad they're going to be on their way [out of] here."
Jack Etkin is a contributor to MLB.com. This story was not subject to the approval of Major League Baseball or its clubs.