Harvey extends throwing program to 120 feet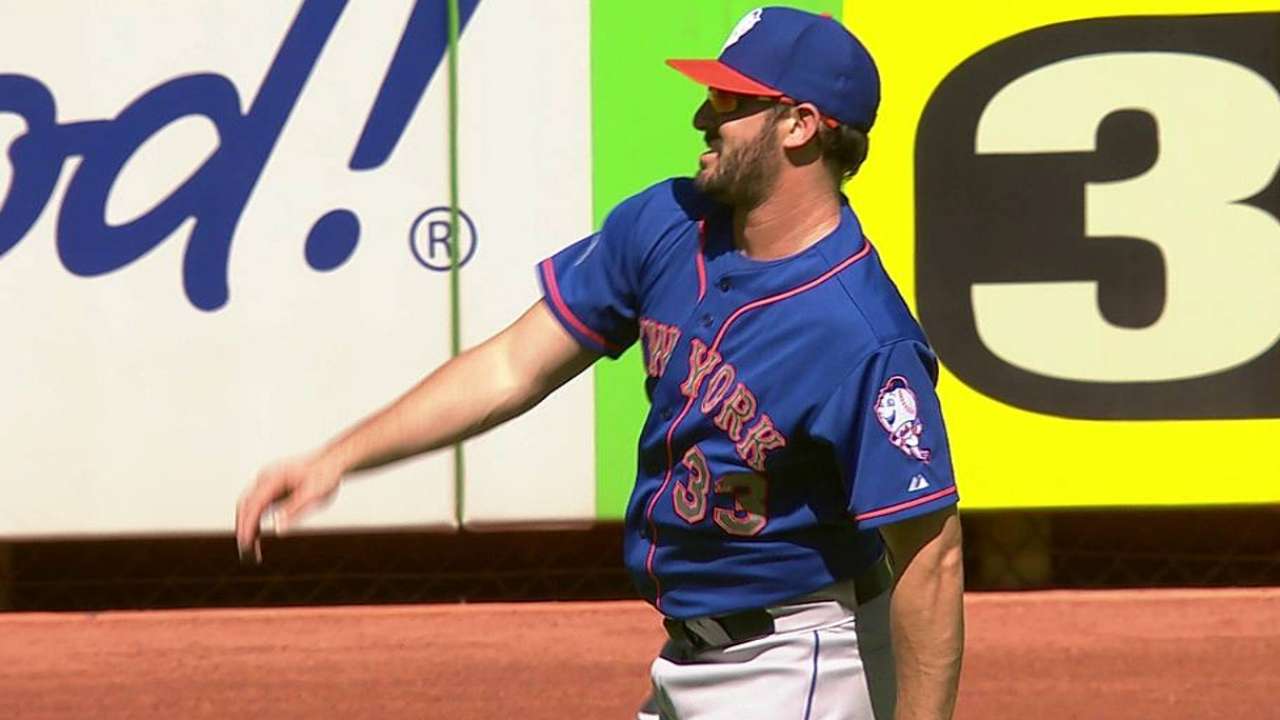 NEW YORK -- Matt Harvey whizzed past another milestone in his rehab program Friday, throwing from 120 feet for the first time. Harvey had previously been limited to 90 feet.
With each step, Harvey inches closer to the September return from Tommy John surgery that he still considers possible -- or, at the least, to a return by Opening Day 2015. The right-hander will spend the next three weeks throwing from 120 feet, before advancing to 150 feet and, finally, to the slope of a mound. June 10 is his target date for that next major step.
"I want to be healthy," Harvey said. "This has been a long wait, and coming back obviously is all I can think about. But if I had to go through this again, it would not be fun. So as we get closer and we keep moving on, I couldn't be happier with the way I feel. I'm excited to keep moving forward."
Calling the process "slow and tedious," Harvey nonetheless expressed optimism about his rehab.
"Today was good for me, and everything feels great," Harvey said. "I'm just excited to keep moving forward."
Anthony DiComo is a reporter for MLB.com. Follow him on Twitter @AnthonyDicomo. This story was not subject to the approval of Major League Baseball or its clubs.