Mets mulling decision on Mejia's rotation fate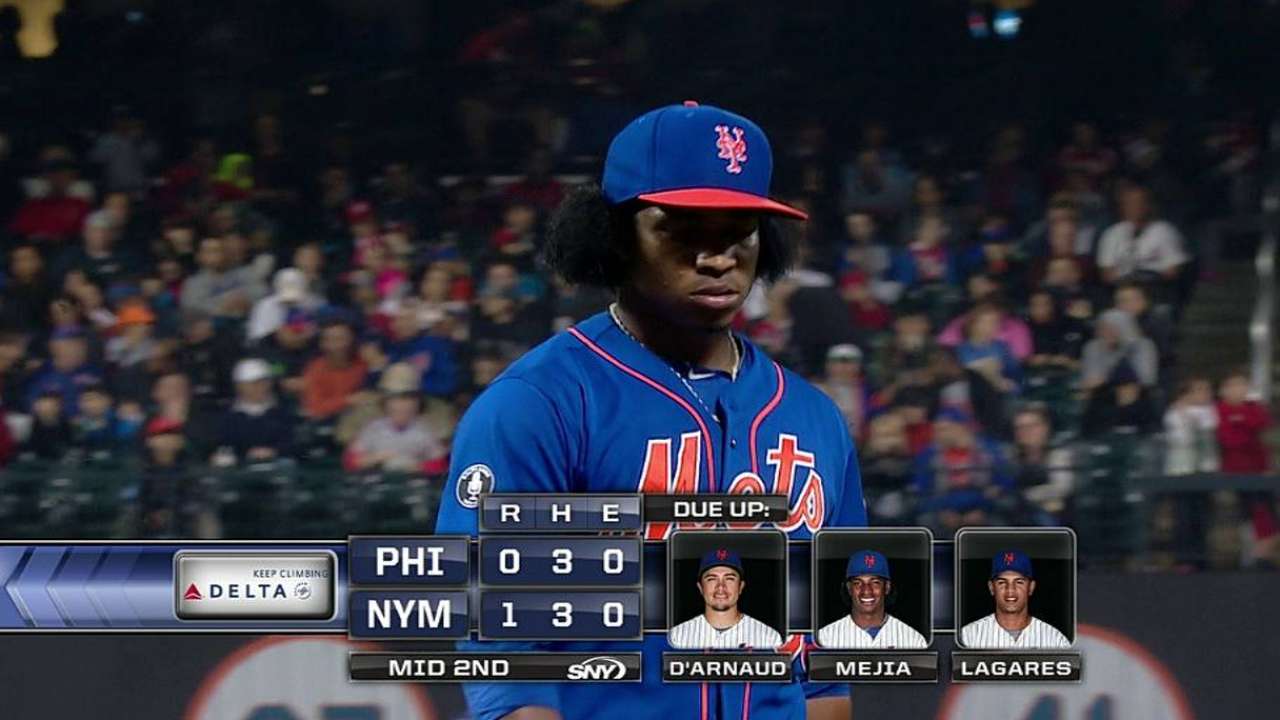 NEW YORK -- Decision time is looming for the Mets and their rotation.
Manager Terry Collins spoke with general manager Sandy Alderson on Sunday regarding Jenrry Mejia's rotation spot. But he remained as coy -- as he has been all weekend -- when asked if Mejia will make his next start, not confirming or denying it.
Alderson refused interview requests both before and after Sunday's game, leaving the situation in flux.
One of the factors Collins is considering is that Mejia is next scheduled to pitch Wednesday against the Yankees -- not exactly ideal conditions for a prospect such as Rafael Montero to make his big league debut.
"The answer to me is yes, it will have something to do with it," Collins said of the Subway Series pomp and circumstance. "It's going to be against Masahiro Tanaka. It's going to be here. So I think you've certainly go to take it into consideration."
Mejia certainly has more experience than Montero, having faced the Yankees previously in his career. But he has been struggling for weeks, posting a 9.82 ERA in his last three starts.
If not Montero or fellow rookie Jacob deGrom, the Mets could default back to Mejia or to Daisuke Matsuzaka, who is not stretched out as a starter. But Collins indicated that the two innings Matsuzaka pitched in relief Sunday may preclude him from starting. Top prospect Noah Syndergaard, meanwhile, has been inconsistent at Triple-A Las Vegas and is not an option at this time.
So even if the Mets do not consider Mejia an ideal choice, he may be their only option if they are unwilling to dip into the Minors.
"I think it's going to pretty exciting when they get here … but it's got to be the right time," Collins said of Syndergaard, Montero and the club's other top prospects. "I think that's where Sandy's real good at having a feel for what's the right time."
Anthony DiComo is a reporter for MLB.com. Follow him on Twitter @AnthonyDicomo. This story was not subject to the approval of Major League Baseball or its clubs.