Mejia's work limited by lack of save situations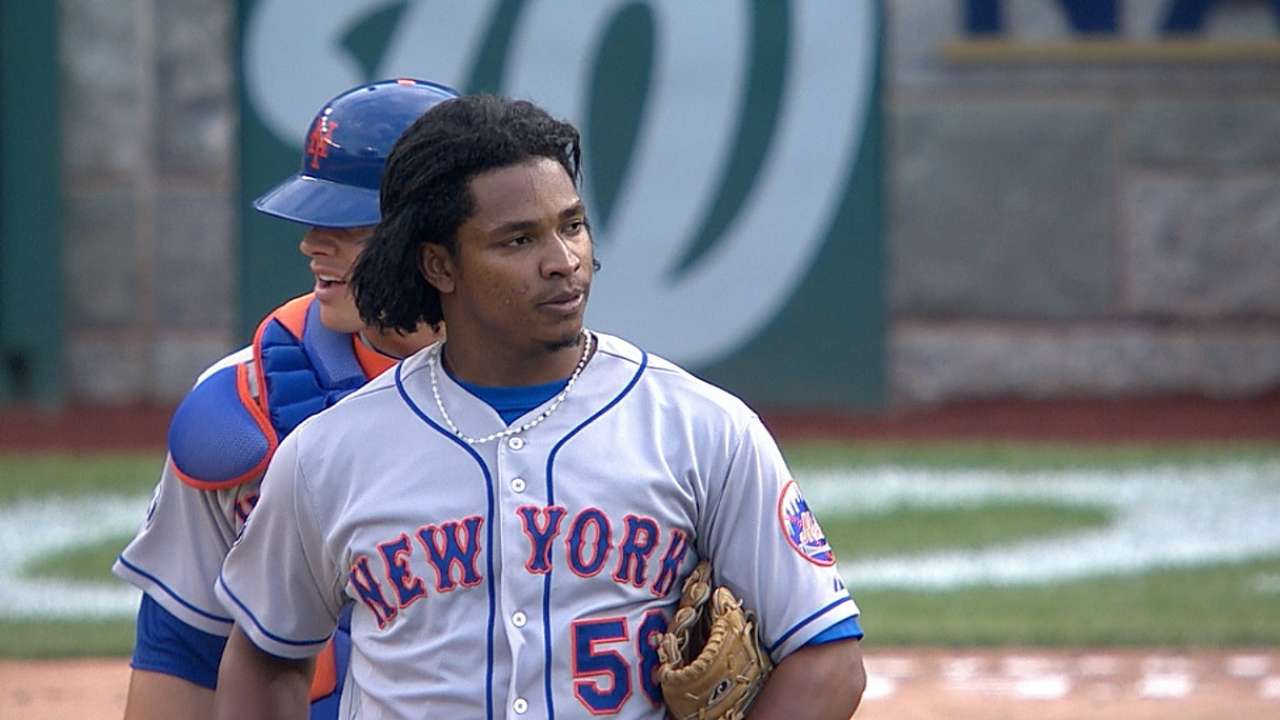 NEW YORK -- Jenrry Mejia's transition to relieving -- and closing, specifically -- has been a slow one.
The process has been hindered by the Mets' recent lack of success -- the team is 4-7 since Mejia's last start, and therefore with few save situations.
After pitching a scoreless ninth Wednesday in the Dodgers' 4-3 win, the right-hander has four relief appearances, tossing 4 1/3 scoreless innings while fanning five, walking none and allowing five hits.
Manager Terry Collins acknowledged that he will have to give Mejia work, save situation or not. However, that brings about another delicate balance. If, for example, Mejia pitched in Tuesday's 9-4 loss to the Dodgers, his availability for Wednesday's game would have been questionable given that he has yet to pitch in back-to-back games.
"You take the chance of just running him out there and having him throw 25, 26 pitches, and then you don't have him the next day," Collins said. "And that's the biggest thing you worry about -- when you stick your closer in a game when it's not a closing situation, because you worry about tomorrow and who you're going to have, he may not be available. So you have to pick and choose."
Once Mejia clears the mental and physical hurdle of pitching two days in a row, managing his workload will be simpler. But for now, that's not the case.
"It's an unknown entity right now because we don't know how he's going to feel the second day," Collins said. "And if he pitches two days in a row, is he going to be able to take a day off and come back? Those are the things we don't know yet."
Anthony DiComo is a reporter for MLB.com. Follow him on Twitter @AnthonyDicomo. Tim Healey is an associate reporter for MLB.com. This story was not subject to the approval of Major League Baseball or its clubs.