Mets slot Campbell in left, and he contributes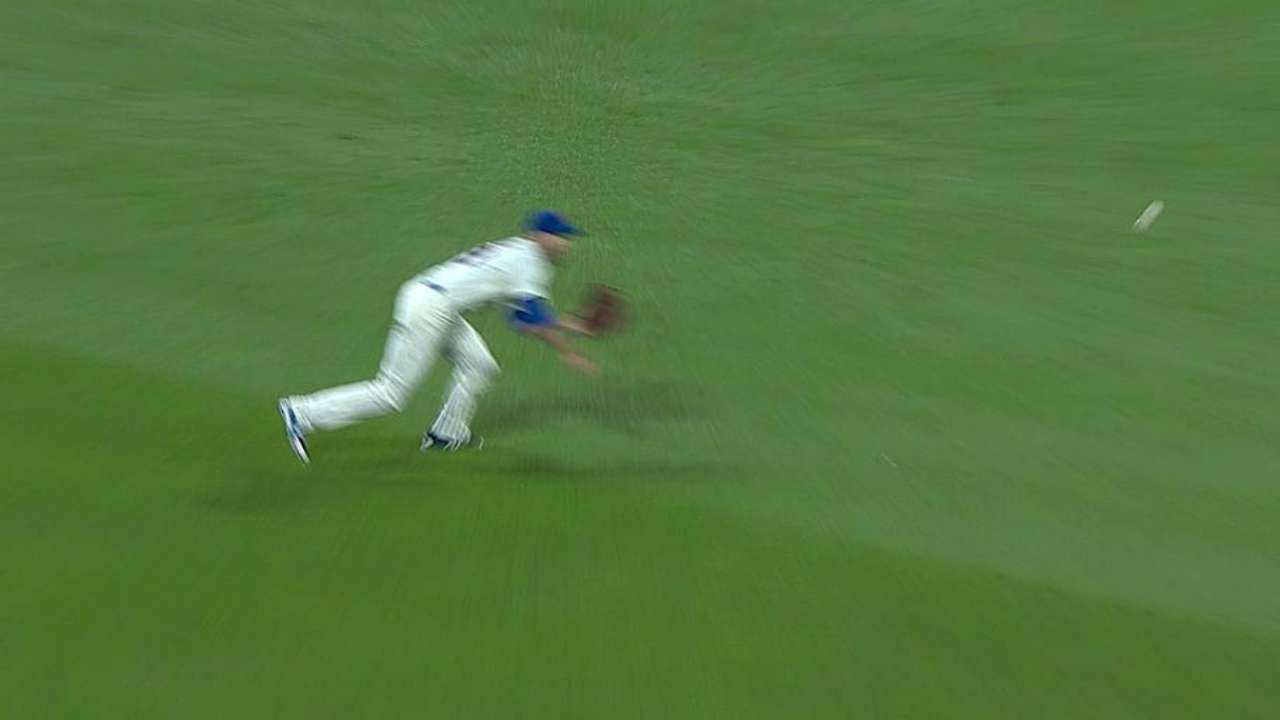 NEW YORK -- Before slotting Eric Campbell in left field Thursday night, Terry Collins said, "I did my homework." The Mets manager called his counterpart at Triple-A Las Vegas, Wally Backman, and asked if he would be making a mistake by playing the natural corner infielder in the outfield.
"Absolutely not," came the reply.
And so Collins, in an effort to keep Campbell's hot bat in the lineup, gave the rookie his first career start in left. The move paid dividends. Though Campbell finished 0-for-3 with a sacrifice fly, he made a potentially game-saving diving catch of Hanley Ramirez's sinking liner in the eighth during the Mets' 5-3 win.
"That's how it always goes," Collins said. "You put a guy in for his offense and his defense saves the game."
Campbell regularly takes fly balls at both corner-outfield positions, as well as grounders at both corner-infield spots. On days when he does not start, Campbell also takes balls at second base.
The result is a more versatile defensive player than Josh Satin, the right-handed corner infielder whom Campbell replaced on the roster earlier this month. Campbell even played a bit of shortstop this season at Vegas, making him the Mets' most adaptable defender, and Collins indicated after Thursday's game that he might look to use him there in the future.
"He has just dedicated himself to being a good baseball player," Collins said. "You look at all the things he brings to the table -- his versatility, the way he's gotten better offensively -- it's from hard work."
It's that last part -- the offense -- that has the Mets most intrigued. Though Campbell is not known as a power hitter, he did hit three homers in 33 games at Vegas and launched his first big league long ball in Wednesday's loss to the Dodgers. Campbell is now hitting .368 over his first 22 big league plate appearances, giving the Mets a legitimate threat at any number of positions.
"I like coming to the park and moving around a little bit," Campbell said. "Playing the same position for me, I knew that wouldn't be my way here a few years ago. I knew I would have to get better at a lot of positions, and that's what I've done."
Anthony DiComo is a reporter for MLB.com. Follow him on Twitter @AnthonyDicomo. This story was not subject to the approval of Major League Baseball or its clubs.