Mets still looking for perfect setup in bullpen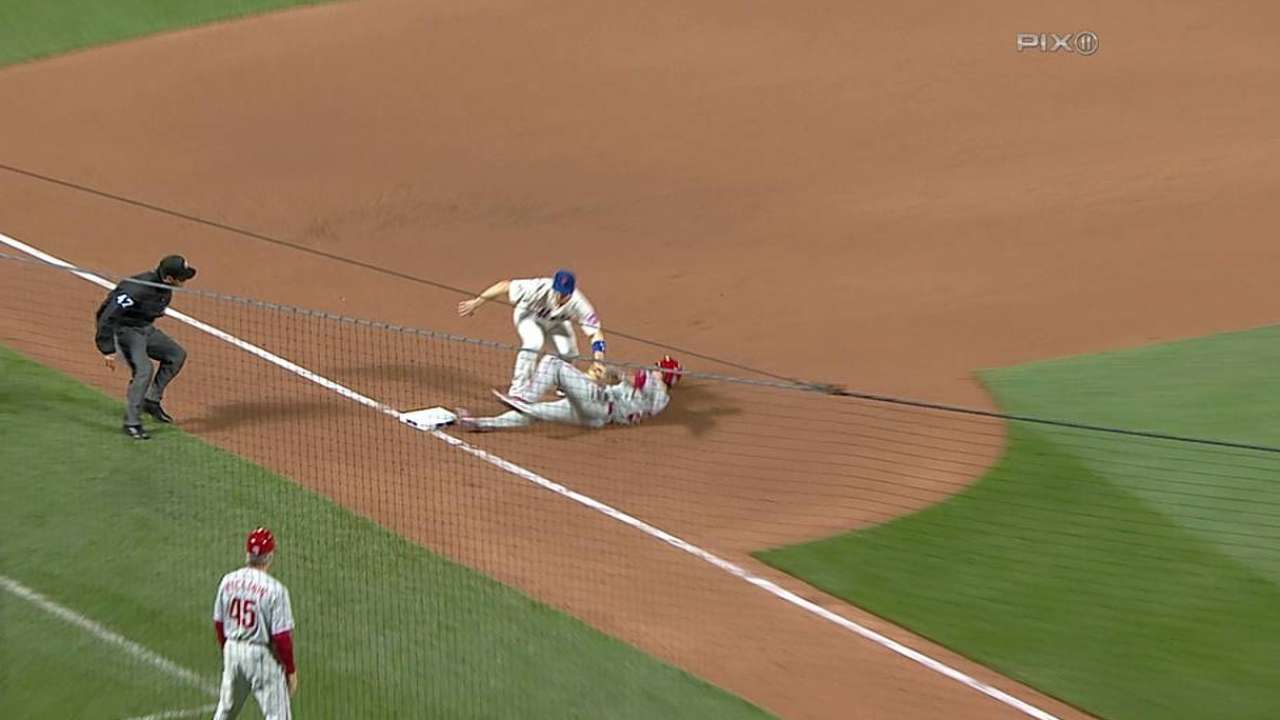 NEW YORK -- While Mets manager Terry Collins has yet to name Jenrry Mejia his official closer, the 24-year-old righty is getting every opportunity to claim that role indefinitely. That makes the biggest question in the bullpen the eighth-inning man -- or men.
Collins noted that while there is some benefit to having a lack of clear bullpen roles -- it keeps the relievers on their toes -- he would like to have "that one guy" for the eighth inning.
"Right now, we haven't settled on that," he said.
There does not appear to be one obvious choice.
Daisuke Matsuzaka pitched a scoreless eighth when the Mets beat the Dodgers, 5-3, on Thursday, but he's getting a spot start in Sunday's doubleheader and is still adjusting to becoming a reliever. Jose Valverde, the Mets' one-time closer this season, has seen the eighth five times.
Scott Rice owns a 0.00 eighth-inning ERA, but he has been more of a lefty specialist. His 13 appearances in the penultimate frame have spanned just 5 1/3 innings. Nine of Carlos Torres' 24 games have included eighth-inning work.
Whoever ends up settling into that role, Rice agrees with Collins: Better to have it be one man, rather than by-committee.
"Knowing when you're going to get into a game obviously always helps. You prepare yourself and go through your routine to get ready," Rice said. "Sometimes you'll be sitting there and you won't know. You'll have to be mentally locked in from the fifth inning to the eighth inning, ninth inning, whenever it is. Over the course of the season, it can wear on you a little bit."
Added Collins: "It goes back to the game today, and the game today is roles. Everybody has to have a specific role. They get themselves prepared better. When they walk through the door they [think], 'Hey, I'm pitching the eighth, that's my job.'"
Tim Healey is an associate reporter for MLB.com. This story was not subject to the approval of Major League Baseball or its clubs.