Eveland makes successful return to bigs with Mets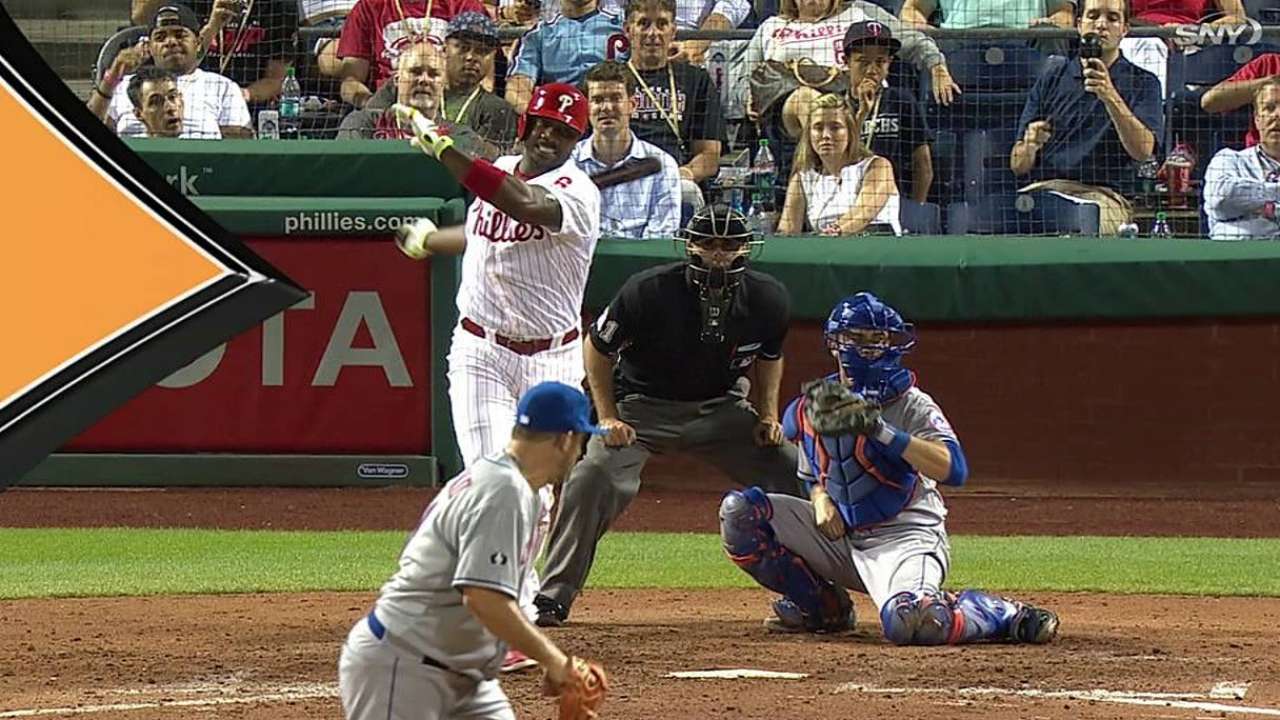 PHILADELPHIA -- Returning to the States after a year in Korea, left-hander Dana Eveland and his agent struggled to find even a Minor League deal. Eveland had enjoyed his time in Korea, traveling there for the promise of financial stability, but regretted his inability to latch back on with a big league team.
"We begged everybody," Eveland said of his offseason negotiations, "and the Mets were nice enough to say yes."
Flash forward half a calendar year, and the Mets are thrilled they did. They called up Eveland from Triple-A Las Vegas on Sunday to revive a tattered bullpen, and Eveland debuted in Monday's 11-2 win over the Phillies, retiring Chase Utley and Ryan Howard in the eighth inning to preserve Bartolo Colon's strong start.
"I got thrown right into the fire," said Eveland, who entered in a 5-1 game.
An eight-year veteran of seven big league teams, Eveland had grown tired of shuttling between the Majors and Minors by 2012. Then 29 years old, he sought the financial stability that Korean teams often provide for American players, inking a deal with the Hanwha Eagles.
What he did not realize was that he would also become a celebrity in the Far East, with people recognizing him at shopping malls and in the streets.
"It was the first time in my life I ever felt like a superstar," Eveland said.
A two-batter appearance against the Phillies may not exactly spark similar celebrity stateside. But for Eveland, it had been a long time coming. Entering the game with a four-run lead, two men on base and no outs in the eighth, the left-hander retired Utley on a fly ball and Howard on a strikeout, eventually giving way to Jeurys Familia.
Anthony DiComo is a reporter for MLB.com. Follow him on Twitter @AnthonyDicomo. This story was not subject to the approval of Major League Baseball or its clubs.