Shortstop becoming a shared job for Mets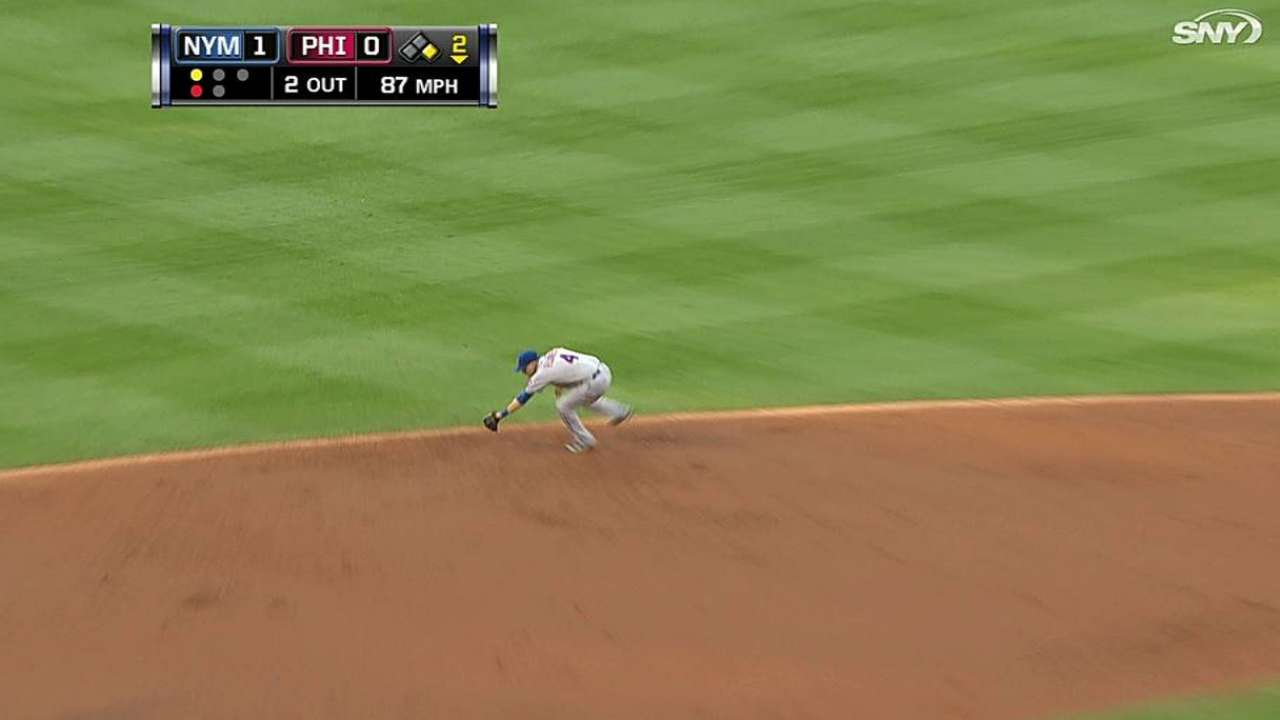 CHICAGO -- When shortstop Ruben Tejada began clawing playing time from Wilmer Flores after the latter's promotion last month, the two seemed to be fighting for a job.
In reality, they are sharing it. Tejada was back in the lineup on Wednesday against the Cubs after Flores started the previous two games. When asked if he hoped either Tejada or Flores might win the job outright, manager Terry Collins said, "I hope not."
"I hope they keep swinging the way they're swinging," he added. "[I can] give them a day off, keep them fresh."
Though not a traditional platoon, because both players are right-handed, the arrangement appears to be working for both. Flores hit a grand slam on Monday against the Phillies, finishing with a combined three hits and six RBIs that day and the next. He has also shown a defensive aptitude beyond what many scouts predicted for him.
"He hasn't disappointed," Collins said. "A lot of people … said they didn't think he could play short. He's proved to a lot of people that he can play short. He catches what he gets to, and he's an accurate thrower. I think he's played very well there."
Tejada has hit .294 with an .822 OPS since May 9, the day the Mets called up Flores from the Minors. Collins has said on multiple occasions that he believes Flores' presence has spurred Tejada to become a better player.
Anthony DiComo is a reporter for MLB.com. Follow him on Twitter @AnthonyDicomo. This story was not subject to the approval of Major League Baseball or its clubs.