Mets want d'Arnaud to regain hitting confidence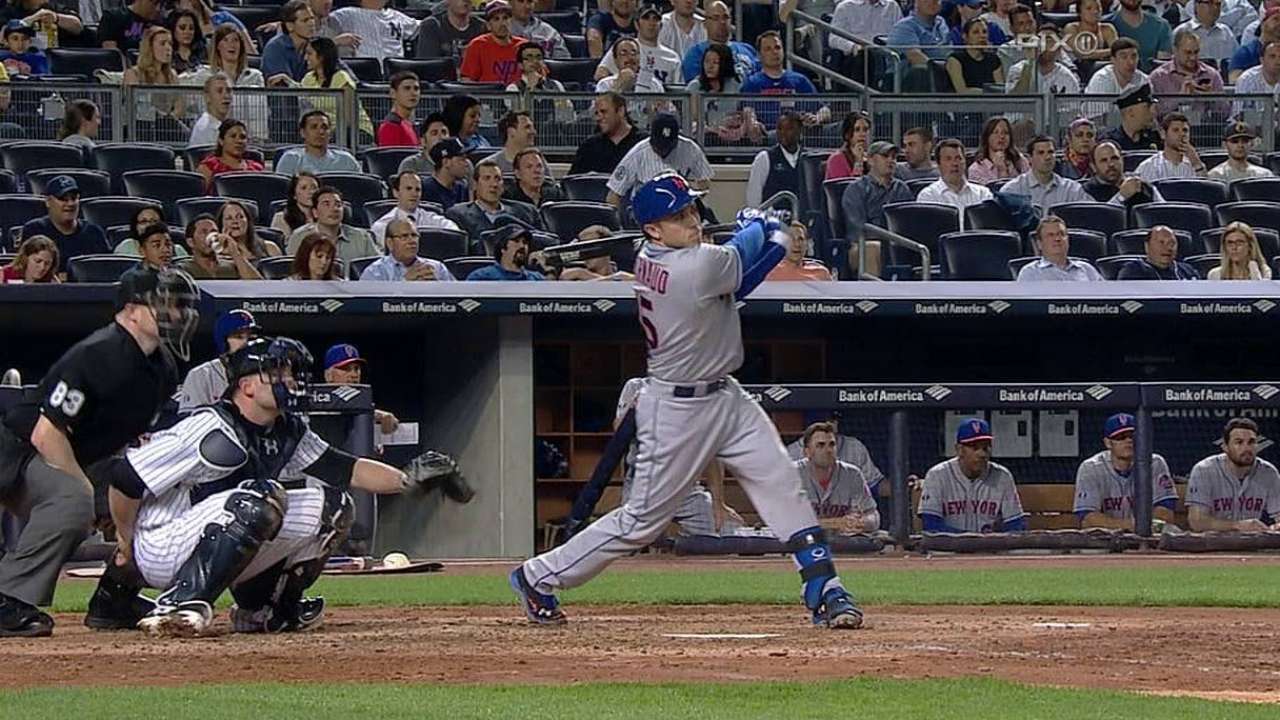 SAN FRANCISCO -- A day after the Mets optioned struggling rookie catcher Travis d'Arnaud back to Triple-A Las Vegas, manager Terry Collins explained the move as a way for d'Arnaud to rediscover his hitting stroke away from "the bright lights" of the big leagues.
"This level can humble you, and confidence is everything in our game -- the belief that you belong here, the belief that you can play here," Collins said. "When you start to struggle at a certain level, you've got to look in the mirror and you don't want that doubt to creep in there."
D'Arnaud, 25, did little but struggle over 39 games of the season, batting .180 with three home runs and a .544 OPS (on-base plus slugging percentage). The Mets attempted for weeks to let him battle through the slump, but began discussing a possible demotion around the beginning of June.
After an 0-for-3 with two double plays in Friday night's loss to the Giants, d'Arnaud bemoaned that "I've got to be better than this." The Mets did not give him the chance; Anthony Recker started at catcher for Saturday's game against the Giants, and the Mets optioned d'Arnaud later that night.
"It's very hard," Collins said. "He was our guy coming into Spring Training and he's been our guy since he got called up last year. But he's a young guy still learning, still trying to get better. You have to weigh the factor of is he getting anything out of this or is it hurting him in the long run?"
With d'Arnaud gone, Recker will split time behind the plate with new addition Taylor Teagarden, whom the Mets brought up from Las Vegas. The team is putting no timetable on d'Arnaud's return, saying only that he must prove his ability to hit consistently before they will consider it. That process could take weeks, months or more.
"It does tell you how tough this level can be, how good the players are here," Collins said. "We continue to talk about making adjustments. Some guys it will take time to get it, and some guys don't get it. It's not just the Travis d'Arnauds of the world. There's a lot of guys who got here and had a tough time figuring it out."
Anthony DiComo is a reporter for MLB.com. Follow him on Twitter @AnthonyDicomo. This story was not subject to the approval of Major League Baseball or its clubs.