Mets option Rice, activate Germen from DL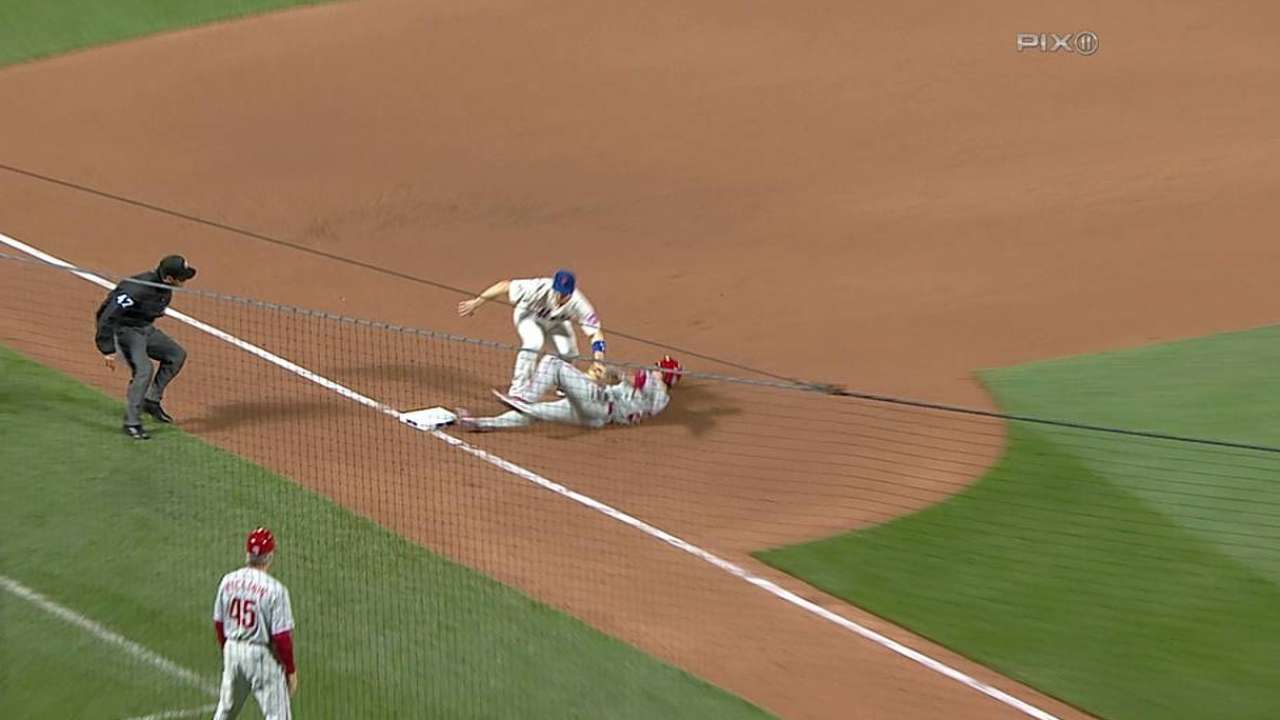 NEW YORK -- Scott Rice, the former 31-year-old rookie reliever who was one of the feel-good stories of the 2013 Mets, is no longer a big leaguer.
The Mets optioned Rice to Triple-A Las Vegas late Tuesday night, activating right-hander Gonzalez Germen from the disabled list. Even with Rice gone, the Mets still have two lefties in their bullpen in Josh Edgin and Dana Eveland.
Rice, now 32, has struggled since the outset of this season, posting a 5.93 ERA in 32 appearances -- the vast majority of them less than an inning in length. Left-handed batters were reaching base against him at a .392 clip, largely because of the eight walks they drew off him in 52 plate appearances.
Rice had allowed at least one run in three of his last eight appearances, increasing his ERA from 5.06 to 5.93.
Germen, 26, went on the disabled list May 6 with a virus, which ultimately resulted in an abscess and an infection. He posted a 3.57 ERA in 13 outings prior to that, proving far more effective against right-handed batters (.584 OPS) than lefties (.960), and is coming off six consecutive scoreless outings in a Minor League rehab assignment.
Germen adds another jolt of youth to a bullpen that the Mets have completely revamped over the past month, calling up youngsters Edgin and Vic Black from the Minors while converting Jenrry Mejia back to relief.
The team also recently added Eveland, a 30-year-old veteran who has allowed one run in three innings.
Anthony DiComo is a reporter for MLB.com. Follow him on Twitter @AnthonyDicomo. This story was not subject to the approval of Major League Baseball or its clubs.