d'Arnaud to see 40-50 at-bats with Triple-A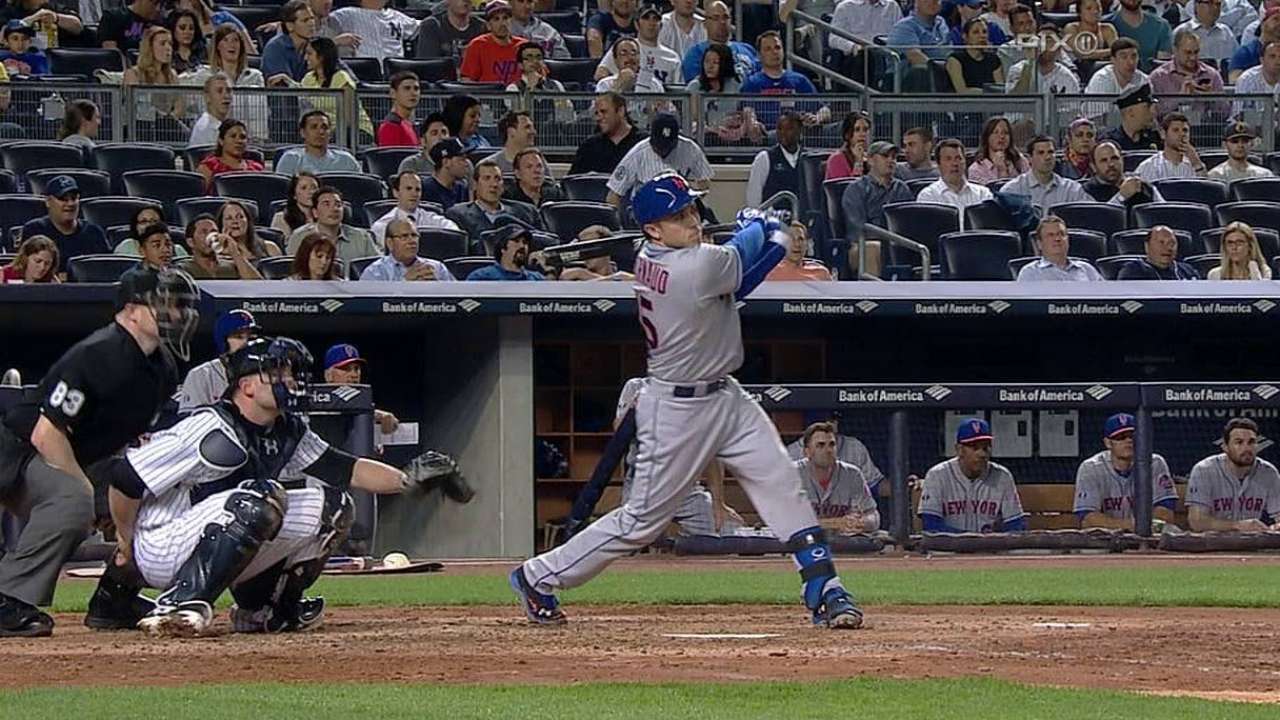 NEW YORK -- Through three games at Triple-A Las Vegas, catcher Travis d'Arnaud is batting .600 with two home runs, a double and a 1.967 OPS -- video-game numbers so starkly removed from anything he did over his first 70 career games with the Mets.
Yet the team is not convinced -- at least not yet. Until d'Arnaud proves he can hit for average and power on a consistent basis, driving the ball to all fields, they will not promote him back to the Majors.
Even if d'Arnaud is hitting well, manager Terry Collins said, the Mets want to see him do it over an extended period of 40-50 at-bats before they recall him. Entering Thursday, d'Arnaud had 10.
"It's not going to happen in five or six days," Collins said. "I think he needs to be there a couple weeks. He needs to accumulate some at-bats."
Working against the Mets is the fact that their Triple-A park, like most stadiums in the Pacific Coast League, has a reputation for inflating offensive statistics. As such, the Mets' Vegas staff will need to keep a keen scouting eye on d'Arnaud, dissecting the process behind his approach as much as the results.
Still, the organization is thrilled that d'Arnaud has succeeded as quickly and thoroughly as he has, even in a tiny sample.
"It obviously shows you one thing: he's not pouting," Collins said. "He's got something to prove, and he went down there to prove it. And I love that."
Anthony DiComo is a reporter for MLB.com. Follow him on Twitter @AnthonyDicomo. This story was not subject to the approval of Major League Baseball or its clubs.