Harvey reunites with high school teammate Hahn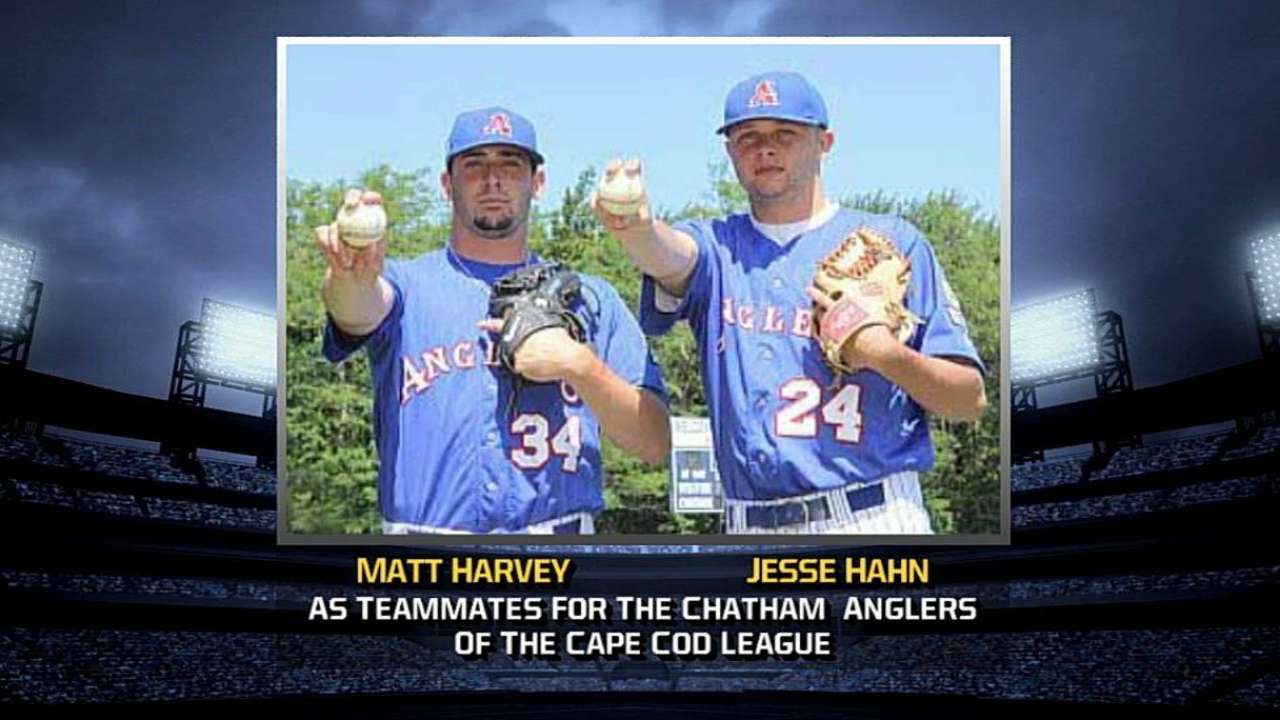 NEW YORK -- There wasn't a whole lot of information available about the Padres' spot-starter, Jesse Hahn, on Saturday given that it was only his second Major League start. One of the Mets, however, might've been able to give a quick -- if outdated -- scouting report.
Matt Harvey was teammates with Hahn at Fitch Senior High in Groton, Conn., in the middle of last decade. Hahn is from Groton, while Harvey is from nearby Mystic. Both places are about a two-hour drive from Citi Field.
"Any time a small town like ours has this much success in sports, it's always awesome to see," Harvey said. "I know he's excited and all of Mystic and Groton are excited, and I'm sure they're all probably making the trip down."
Harvey and Hahn played baseball and basketball -- they were both shooting guards, according to Harvey -- together for the Falcons, and later suited up against each other in college when Harvey went to the University of North Carolina and Hahn attended Virginia Tech. Harvey got the best of Hahn both times they matched up.
To see an old high school teammate across the diamond is a bit surreal for Harvey.
"Seventeen, 18 years old, that's all you think about, really -- playing Major League Baseball," Harvey said. "That was obviously always in both of our minds."
Tim Healey is an associate reporter for MLB.com. This story was not subject to the approval of Major League Baseball or its clubs.