Mets activate Young off DL, option Brown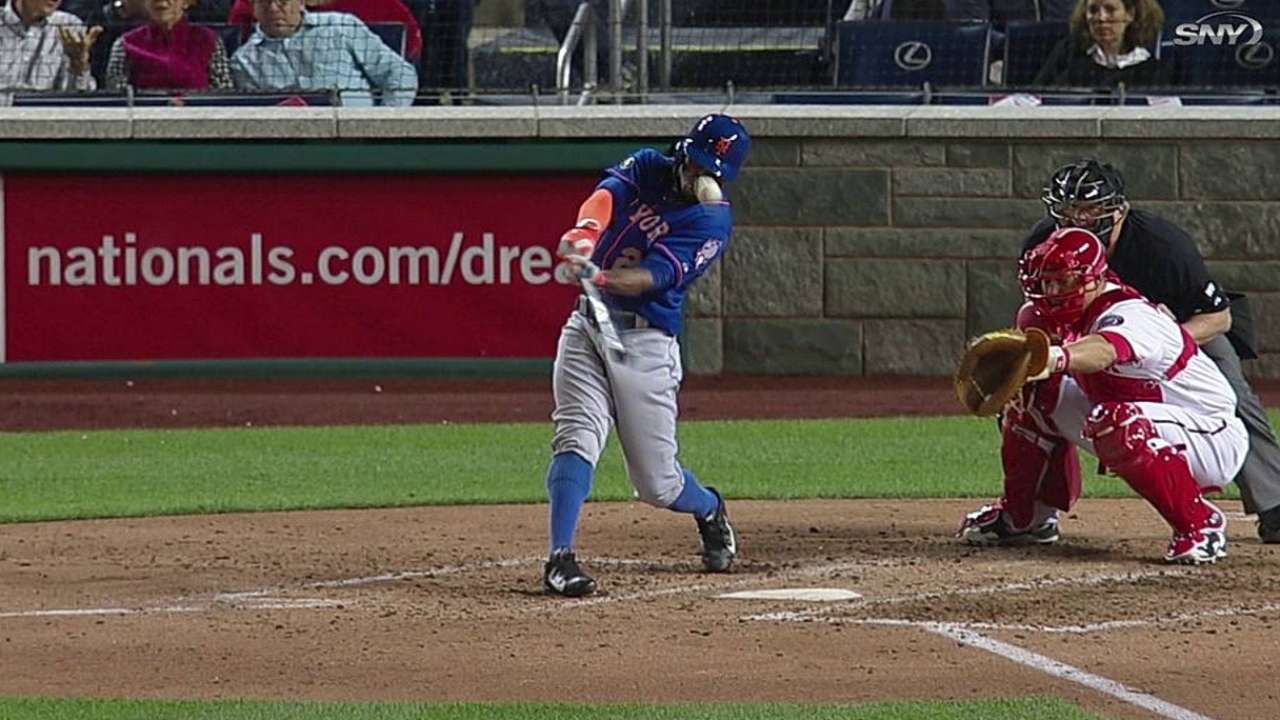 ST. LOUIS -- The Mets' fastest player was back on the roster Monday. The team activated Eric Young Jr. from the disabled list, optioning fellow outfielder Andrew Brown to Triple-A Las Vegas.
How much Young gives the Mets beyond raw speed remains to be seen.
"He's got to get on base," manager Terry Collins said. "That's what he does. If he gets on base, we score."
It was Young's speed that tempted Collins into batting him leadoff often this season, ultimately taking starts away from Juan Lagares and Chris Young. But whatever spark Eric Young provided came in tandem with a .315 on-base percentage, sapping much of his value.
Collins batted Young ninth on Monday, promising nothing in regard to future playing time. But with Lagares still on the DL with a strained right intercostal muscle, Chris Young mired in a season-long slump and 40-year-old Bobby Abreu battling the daily effects of age, the opportunity for at-bats exists. Eric Young simply must seize it.
"We'd love him to get more walks, but as we all know, when you're not a home run hitter, you don't walk a lot because pitchers aren't afraid of you," Collins said. "If he starts getting some hits, then it's a different animal. There's no perfect scenario. I just thought today I wanted to get him in there. I wanted to get him back and be a part of this whole thing, and get his speed back in the lineup."
Young stole one base during a four-game Minor League rehab stint, also testing his hamstring on a bunt attempt. He believes his leg is fully healthy.
"I'm pumped," Young said. "I just missed seeing the guys. I can come back in and joke around with them, see some smiles on the faces. I don't know how much they've been smiling the last couple weeks."
Brown hit .182 with two home runs in 19 games, in what was his second big league stint of the season.
Anthony DiComo is a reporter for MLB.com. Follow him on Twitter @AnthonyDicomo. This story was not subject to the approval of Major League Baseball or its clubs.