d'Arnaud tearing it up at Triple-A Las Vegas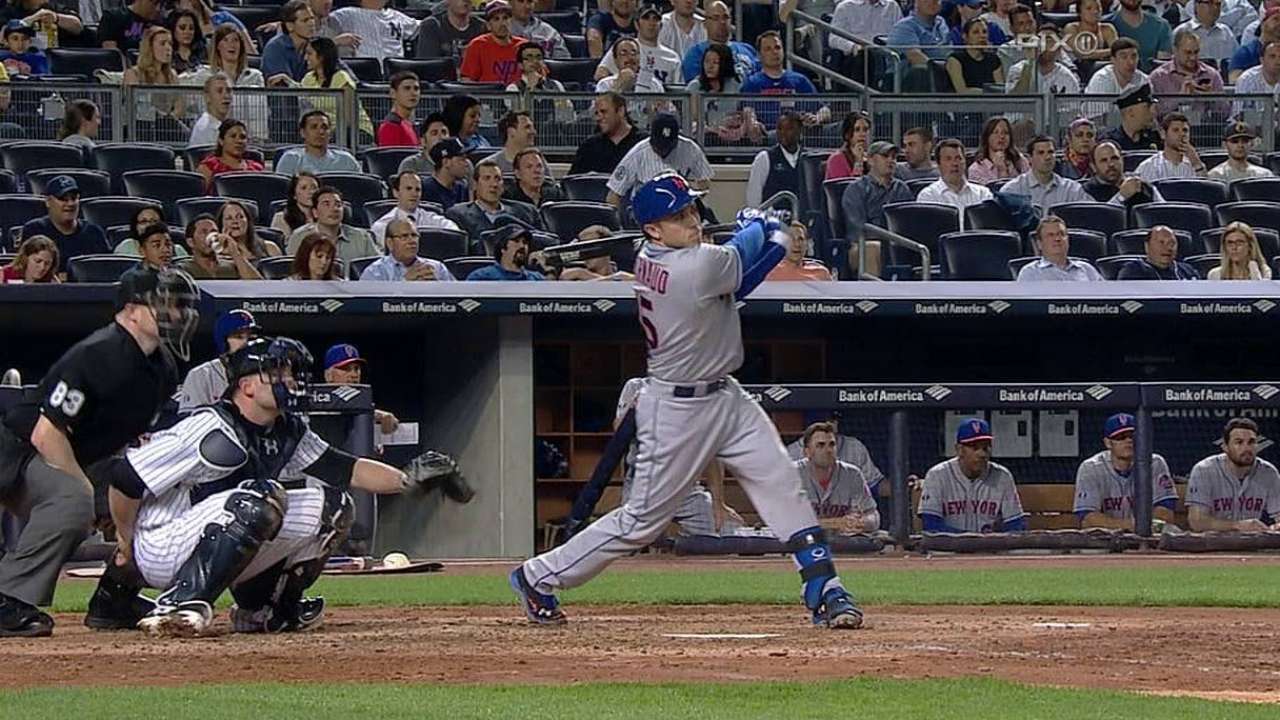 ST. LOUIS -- Since his demotion to Triple-A Las Vegas, catcher Travis d'Arnaud is batting .394 with five home runs in eight games.
The Mets are taking that stat line with a sizable grain of salt.
Understanding that the Pacific Coast League in general, and Vegas in particular, are famous for inflating offensive statistics, Mets manager Terry Collins has dispatched a scout with big league experience to watch d'Arnaud's plate appearances in the Minors. The hope is that the Mets will better be able to determine what is real and what might be a mirage when evaluating d'Arnaud's readiness for the Majors.
"No disrespect to the league, to the ballparks, to the players that are there," Collins said. "We have seen that at this level there's a fairly good jump. All you want to hear about is the consistency -- not that he went down and had at-bats against a club whose pitching isn't that good."
The Mets still have a bit of time to evaluate, but not too much. If d'Arnaud spends fewer than 20 days at Triple-A, the Mets will retain his final Minor League option. Though the organization will not base roster decisions solely on that fact, its ideal scenario involves recalling him before June 27.
Anthony DiComo is a reporter for MLB.com. Follow him on Twitter @AnthonyDicomo. This story was not subject to the approval of Major League Baseball or its clubs.