Mets won't move slumping Wright from No. 3 spot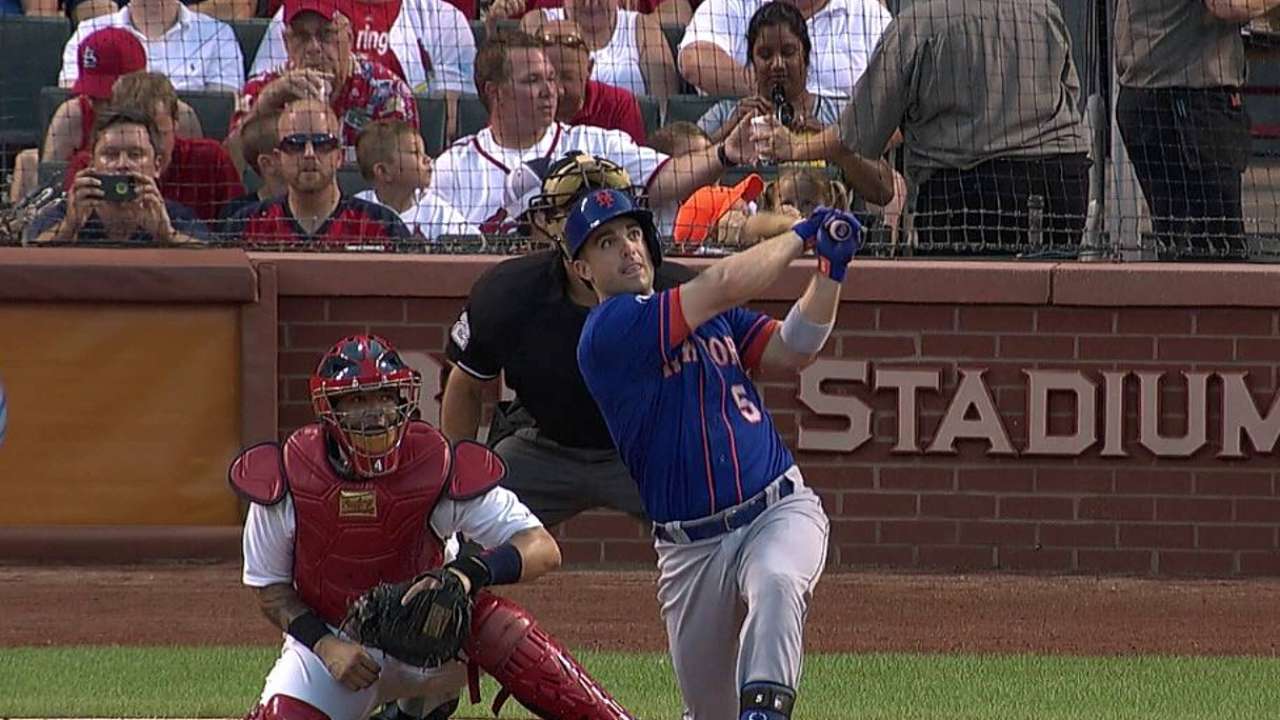 ST. LOUIS -- Mets manager Terry Collins has taken to tinkering with his lineup daily, trying to find some sort of mix that works. Tuesday, he again batted his starting pitcher eighth, though Collins cautioned not to "go to the riverboat" with a bet that he will continue to do so.
All that's clear is that change has become a daily occurrence for the Mets, with only one man immune. Regular No. 3 hitter David Wright has yet to start a game outside of that spot, and will not move despite a lengthy slump from which he may finally be emerging.
"I haven't seen this since I've been here, where he's gone through this type of slump," Collins said of Wright, who homered and doubled in Tuesday's 5-2 loss to the Cardinals to snap a 3-for-44 funk. "I don't mess with him. You don't put up his numbers in 10 years like he's put up and think you've got to mess too much with what he's doing."
Wright came into Tuesday's play batting .070 with a .296 OPS since June 3, one of the longest extended slumps of his career. Insisting he is healthy, Wright struggled to point to a specific reason behind his issues.
"I've had some good at-bats. I've had some bad at-bats. I've had some at-bats where I've hit the ball hard right at people," Wright said. "On the flip side of that, I've had some at-bats where ... I just haven't felt comfortable in there. You go through these types of things. Granted, it's lasted a little longer than I would have liked it to."
Still, Collins said he has no plans to shift Wright from the three-hole. Claiming he spent over an hour constructing Tuesday's lineup, Collins did briefly consider dropping Wright from third to fourth, but ultimately decided against it -- and won't consider moving him any lower than that. Tuesday's 2-for-4 performance only entrenched that line of thinking.
"I don't think moving David out of where he's hitting right now is going to make that big of a difference," Collins said. "He's still a threat. He's still the guy in our lineup that everybody points to, to be careful of. What we've got to get him to do is just get him to understand that he's got to be a little more selective at the plate, because they're going to try to pitch around him right now."
Anthony DiComo is a reporter for MLB.com. Follow him on Twitter @AnthonyDicomo. This story was not subject to the approval of Major League Baseball or its clubs.