Mets recall Nieuwenhuis, option den Dekker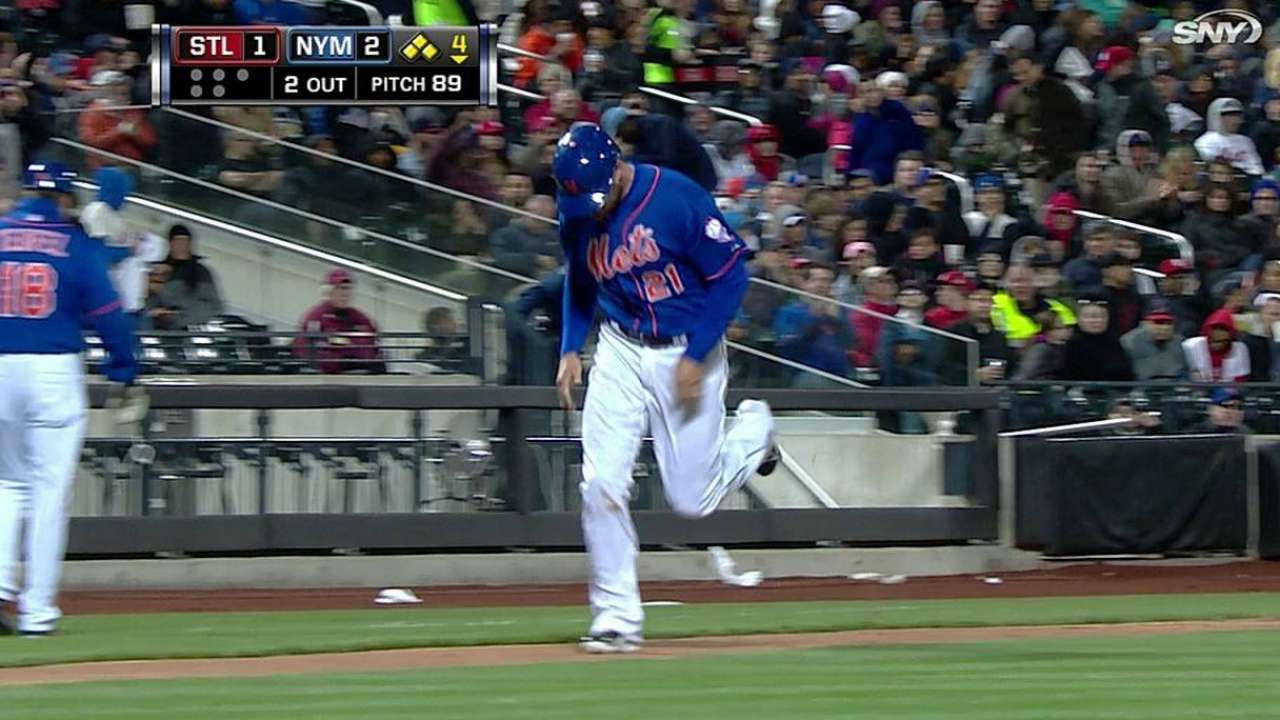 ST. LOUIS -- Hoping to ride the wave of one of their hottest Minor League bats, the Mets recalled Kirk Nieuwenhuis from Triple-A Las Vegas after Wednesday's game, optioning fellow outfielder Matt den Dekker to Vegas.
Nieuwenhuis, who has already appeared in nine games for the Mets this season and 147 since 2012, was batting .314 with two homers, one triple, four doubles and five RBIs over his last eight games at Vegas. He also struck out 12 times in that 35-at-bat stretch, which has been a problem for him in the big leagues in the past.
In addition to promoting a hot hitter, the move also gives den Dekker, 26, a chance to play every day in the Minors. Though den Dekker played regularly for the Mets when Eric Young was on the disabled list, Young's return has resulted in a severe downtick in playing time for the rookie. Den Dekker had not started a game since Saturday, and was 2-for-20 at the plate dating back to June 7.
Like den Dekker, Nieuwenhuis is a left-handed hitter capable of playing all three outfield positions. He is more accustomed to a bench role, however, having started just 64 percent of his 147 career games.
Anthony DiComo is a reporter for MLB.com. Follow him on Twitter @AnthonyDicomo. This story was not subject to the approval of Major League Baseball or its clubs.