Eveland replaces Mejia, earns save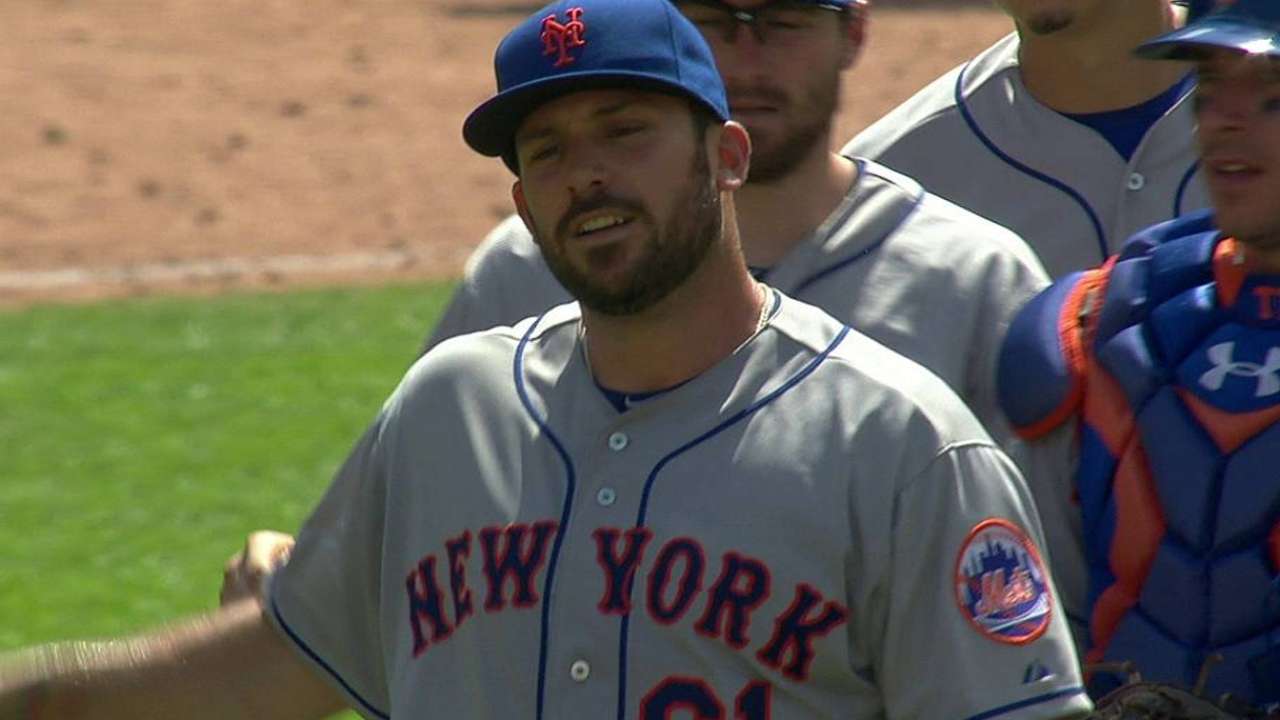 ST. LOUIS -- Jenrry Mejia has mostly succeeded over his first five weeks as Mets closer. But with Mejia struggling Wednesday and one of the game's hottest left-handed hitters at the plate in the ninth, manager Terry Collins was not about to take any chances.
In a rare stratagem, Collins removed Mejia from the game with two outs in the ninth inning and the tying run on first, relying on journeyman left-hander Dana Eveland to retire Matt Adams for the game's final out.
"Jenrry actually has great numbers against lefties, it's just that [Adams] has killed [right-handers] over the past week," Collins said. "I wasn't going to let him do it again."
The move caught nearly everyone by surprise, including Eveland. Since coming to the Mets less than three weeks ago when the team was desperate for healthy arms, Eveland has done nothing but succeed. He survived two roster moves, outlasting relievers Buddy Carlyle and Scott Rice while posting a 1.13 ERA over his first eight outings.
Wednesday, Eveland threw five consecutive sliders to Adams, all of them either outside or toward the outer half of the plate. Adams finally rolled over the fifth of them, grounding into a defensive overshift for the game's final out.
"Once Mejia's in the game, you obviously assume your closer's in there to stay," said Eveland, whose first and only other career save came in 2005 with the A's. "But Adams has been swinging the bat pretty well, and I can throw a decent slider I guess. I figured it was a decent matchup so we went with it."
Collins stressed that this is not the start of a trend, and the next time the Mets face a save situation -- be it against a run of right-handed or left-handed hitters -- Mejia will close. But for one day, the 27th out belonged to Eveland.
"It's nice to remind myself that I can succeed at this level," said Eveland, 30, who pitched in Korea last season in an attempt to revive his career. "There have been plenty of times in my career when I've had my struggles, so to throw pretty well so far has been nice."
Anthony DiComo is a reporter for MLB.com. Follow him on Twitter @AnthonyDicomo. This story was not subject to the approval of Major League Baseball or its clubs.