Collins anticipates rules change for plate plays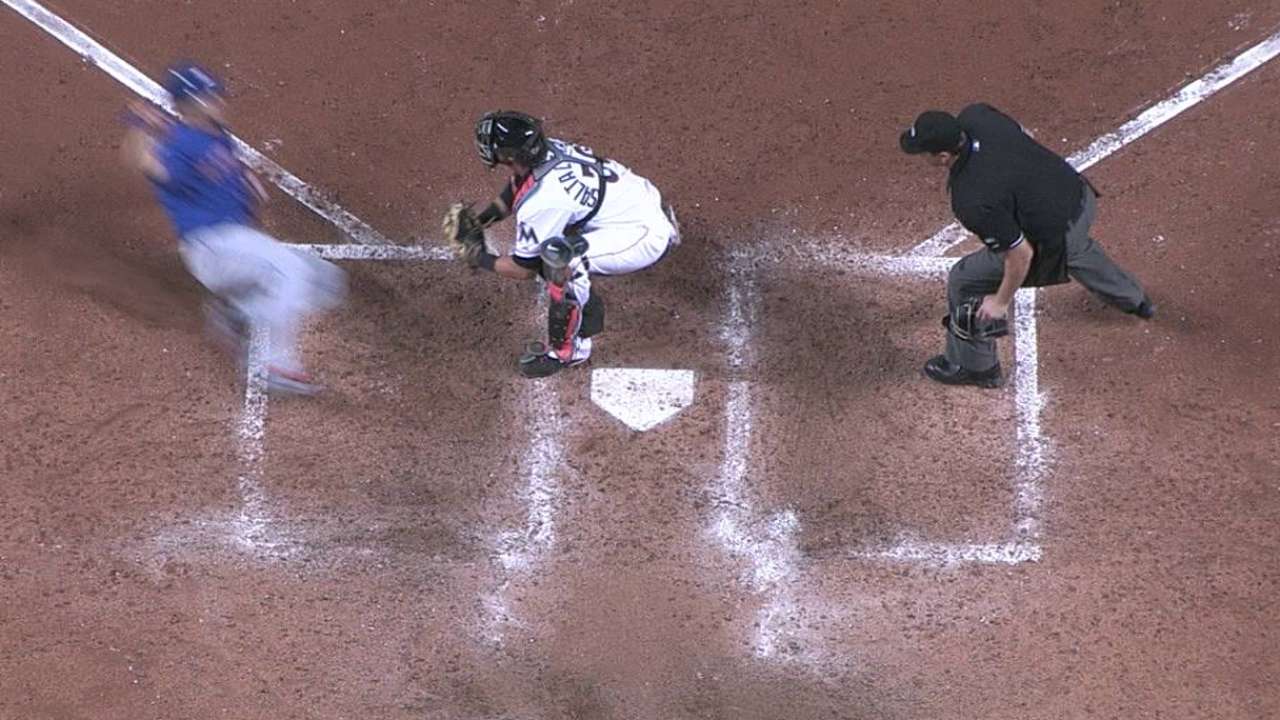 MIAMI -- Not even a good night's sleep could stop manager Terry Collins from being frustrated with a pair of plays at the plate in Friday's 3-2 loss to the Marlins at Marlins Park.
Collins spent more than 20 minutes before Saturday's game discussing the umpires' decisions with the media. He hasn't heard from the league about it -- nor does he expect to -- but he does expect the rules to be looked at during the All-Star break and changed for 2015.
Collins said he's heard that the plate-blocking rule could morph into one that requires baserunners to slide into home on plays and prohibits catchers from going all the way to the ground to prevent access.
The Mets' issue with the calls isn't about Marcell Ozuna's throws. In both instances -- David Wright in the eighth and Kirk Nieuwenhuis to end the game -- the runners were thrown out by a clear margin. The confusion stems from the way the plate was blocked by catcher Jarrod Saltalamacchia.
Collins insists that there wasn't enough of the plate open for scoring in either play.
In the play on Wright, who was trying to score the game-tying run on a single, Collins noticed in an overhead replay that Wright had just a small lane in which he could score, and the lane was in foul territory.
"In retrospect, if you look at that, yeah [he has a lane], but he's got to slide way out to get to it," Collins said.
Maria Torres is an associate reporter for MLB.com. This story was not subject to the approval of Major League Baseball or its clubs.