With focus solely on the field, C. Young hits two blasts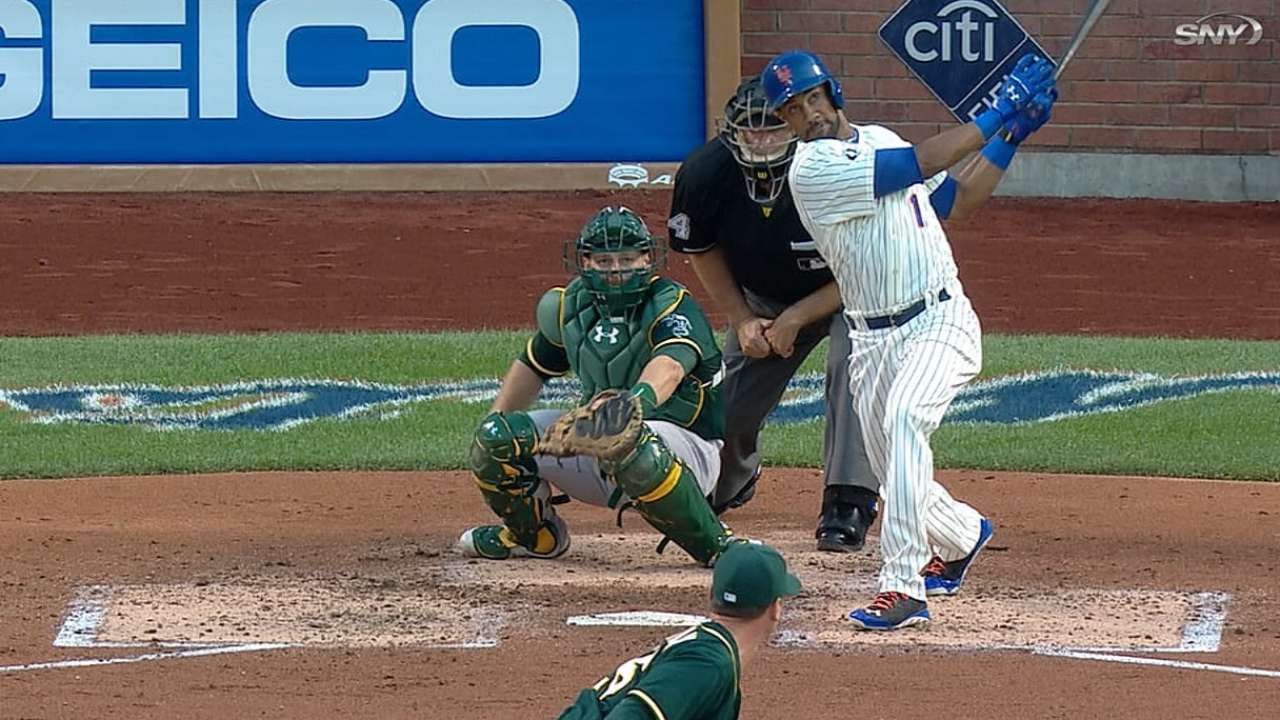 NEW YORK -- If Chris Young was in any imminent danger of losing his roster spot, he took a sizable step beyond that during Tuesday's 10-1 Mets win over the A's.
Young's two home runs came mere hours after he learned of an ESPN report stating that he could be released as soon as Thursday, with the Mets eating the remainder of his $7.25 million contract. If general manager Sandy Alderson's subsequent dismissal of the report did not ease Young's mind, his pair of homers certainly did.
"As a player, all you do is just show up and get ready for that day," Young said. "I really can't focus on anything from the outside. That would be counterproductive for me."
Young, who signed a one-year deal as a free agent this winter, is batting .209 with six home runs and a .644 OPS in 59 games. His numbers were actually worse against left-handed pitchers than righties, though two consecutive games against A's left-handers presented a unique opportunity for a pair of starts -- perhaps with his job on the line. Fellow outfielder Juan Lagares is due back from the disabled list later this week, creating an outfield crunch that, at the very least, figures to cut into Young's playing time.
"I feel pretty good right now," Young said. "I'm confident that everything will translate into the game. But in the grand scheme of things, it didn't take one day for my numbers to get to where we are right now. It's not like I'm going to have one game and I'm going to be hitting .300. All I can do is continue to play."
Anthony DiComo is a reporter for MLB.com. Follow him on Twitter @AnthonyDicomo. Tim Healey is an associate reporter for MLB.com. This story was not subject to the approval of Major League Baseball or its clubs.