Lagares makes return to center field in opener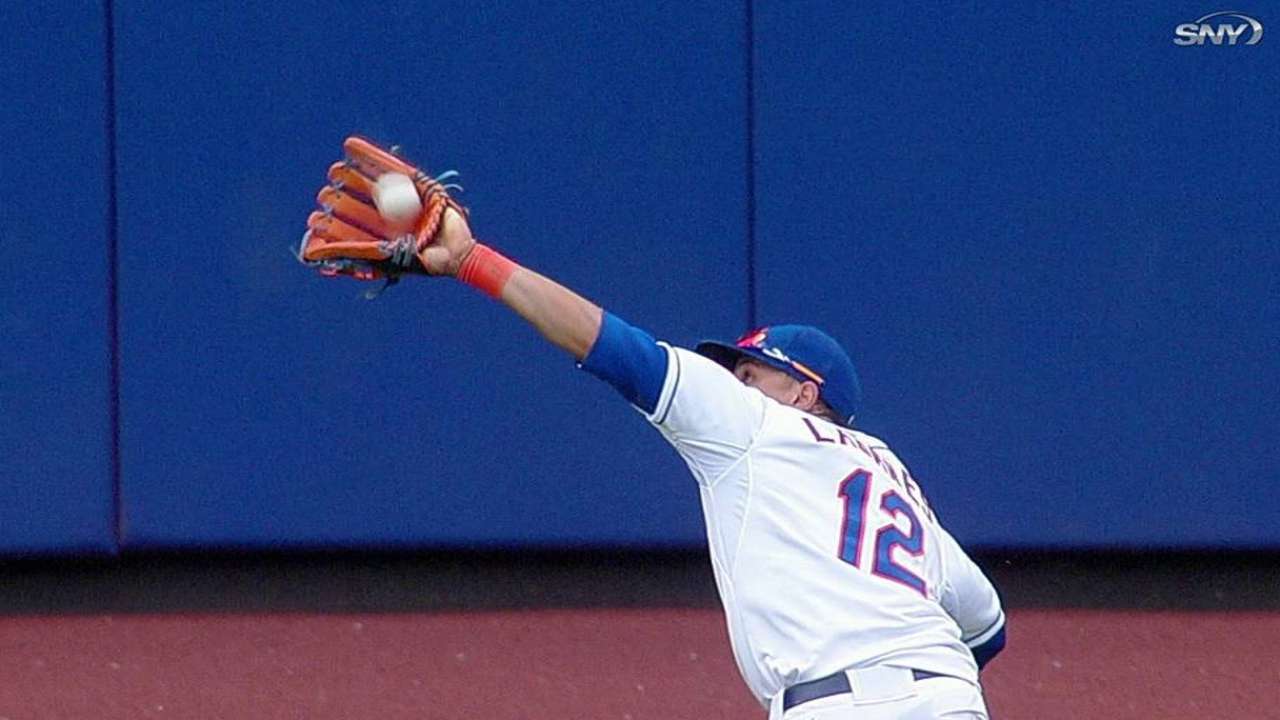 PITTSBURGH -- Fresh off the disabled list, Juan Lagares was in the Mets' lineup Thursday for the first time since June 1.
A right intercostal strain led to Lagares' second stint on the disabled list this season -- the first was a right hamstring issue in April -- but after a few rehab stints to help get his swing back and get rid of any hesitation, the center fielder said he was ready to play.
"The first couple of games, I was afraid to swing," Lagares said of his four-game rehab stint in the Gulf Coast League and Double-A. "Now I feel more confident, I feel normal. I've been swinging a lot, and I don't feel anything."
With Lagares' return, the Mets have six outfielders on their 25-man roster. Manager Terry Collins, however, said he still feels comfortable with giving Lagares a majority of the time in center.
"I love the way he plays, with all the energy he brings and the way he's pretty much reckless in center field," Collins said. "What he's got to do [if he needs time off], is to come forth and say he needs a day."
Stephen Pianovich is an associate reporter for MLB.com. This story was not subject to the approval of Major League Baseball or its clubs.