More time at first base has helped Duda on offense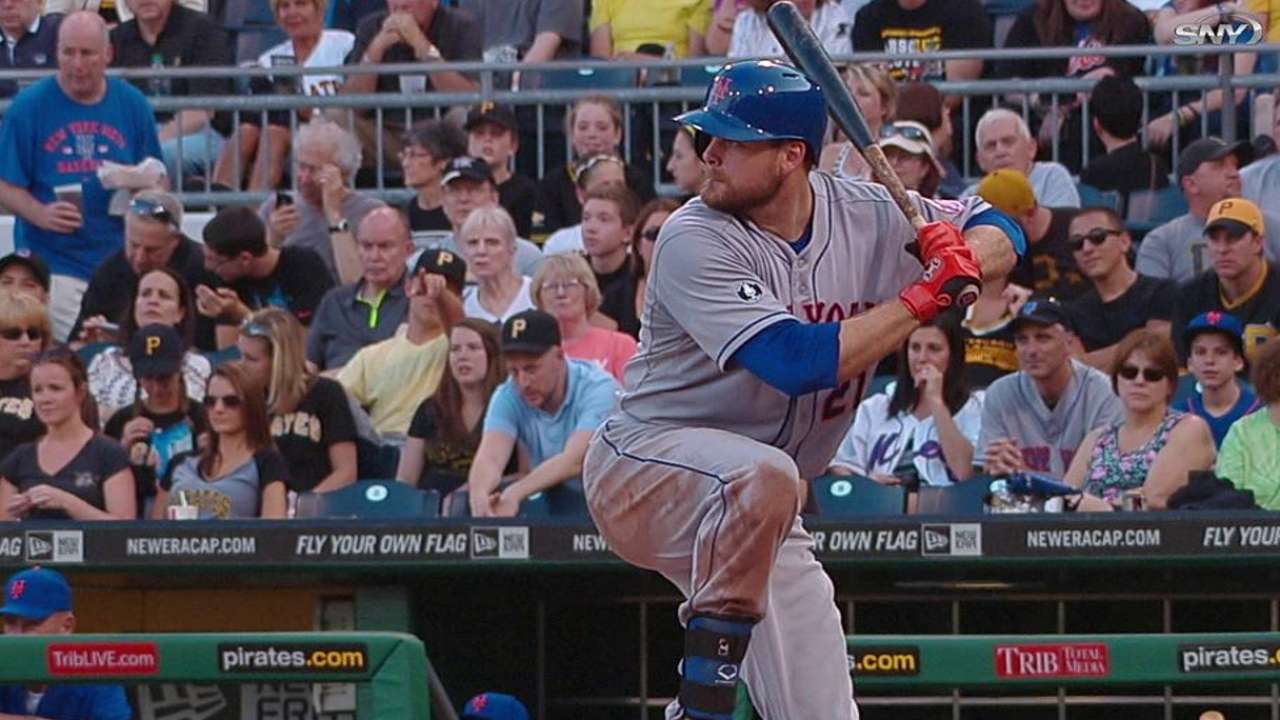 PITTSBURGH -- Lucas Duda's fourth-inning homer just got over the left-field fence at PNC Park on Thursday night. But it cleared and was another home run for the Mets first baseman who has raised his slugging percentage and OPS by plenty in the last month.
In his last 26 games entering Friday, Duda had hit half of his season's 12 home runs and also driven home 19 of his 39 RBIs. A month ago, his slash line was .236/.321/.417; those numbers entering Friday night's contest against the Pirates were .252/.346/.482.
Seventeen of Duda's 24 hits in this 26-game span went for extra bases (11 doubles and six homers), and his 1.028 OPS in June ranks third among National League first basemen.
"Any time you're in the middle of the lineup, that 3-4-5 hole, you got to drive some runs in," Mets manager Terry Collins said. "And you got to hit some balls over the fence … that's what you're looking for in the middle of that lineup, are those RBI guys."
Duda is also the Mets' primary first baseman for the first time in his career. In seasons past, Duda was spending about two-thirds of his time in one of the corner outfield positions, as Ike Davis -- the Mets' opponent with the Pirates this weekend -- had the majority of the reps at first. Collins noted the switch in the field is also having an impact at the plate.
"When he was playing the outfield, he was so concerned about not making a mistake defensively, he got more caught up in that than producing runs," Collins said. "He always thought he had to drive in two if he was going to drive in any runs. I think right now, he knows he can play first base, he's a good first baseman, and I think it's helped him offensively."
Stephen Pianovich is an associate reporter for MLB.com. This story was not subject to the approval of Major League Baseball or its clubs.