Mets hope Niese is part of NL All-Star staff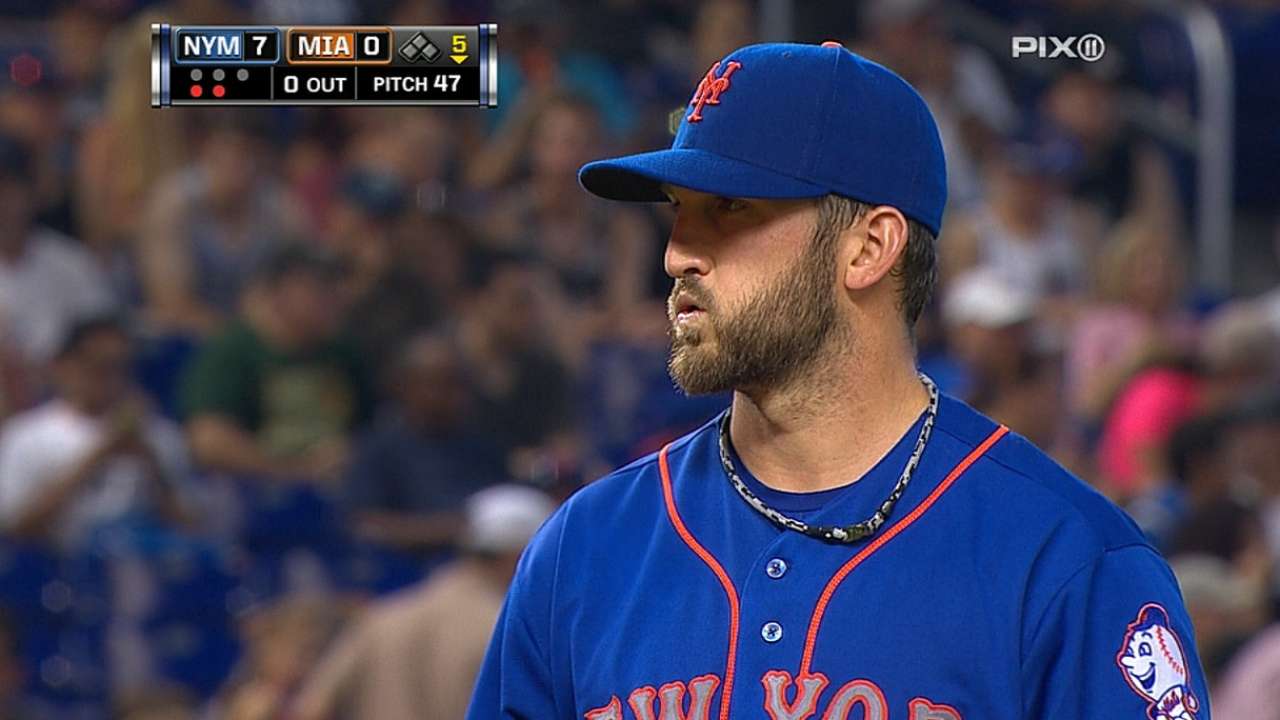 PITTSBURGH -- Last season, the Mets hosted the All-Star Game at Citi Field and had one of their pitchers, Matt Harvey, make the start for the National League.
Harvey hasn't pitched all season after having Tommy John surgery, but the Mets are hoping to still have a starter represent them this year in Minnesota. Jon Niese, who started on Saturday against the Pirates, is their best hope to do so.
Entering his 16th outing of 2014, Niese's 2.78 ERA ranked eighth in the NL. Niese had 69 strikeouts to 25 walks and a 1.165 WHIP in 97 innings. Twelve of Niese's 15 starts had been quality starts, including his first five in June.
Niese's 4-4 record certainly doesn't stand out, but Mets manager Terry Collins pointed out Harvey had seven victories at the All-Star break last season.
"Last year the game was in New York, I get it. And Matt didn't have as many wins, but he certainly deserved to be out there for what he did," Collins said. "I think Jon Niese is similar. Every time he goes out there he gives you seven quality innings."
Fans can cast their votes for starters at MLB.com -- online or on a mobile device -- using the 2014 All-Star Game MLB.com Ballot Sponsored by Experian until Thursday, July 3, at 11:59 p.m. ET. The 2014 All-Star Game will be played at Target Field on Tuesday, July 15 on FOX.
Stephen Pianovich is an associate reporter for MLB.com. This story was not subject to the approval of Major League Baseball or its clubs.