d'Arnaud heating up after talk with Triple-A coaches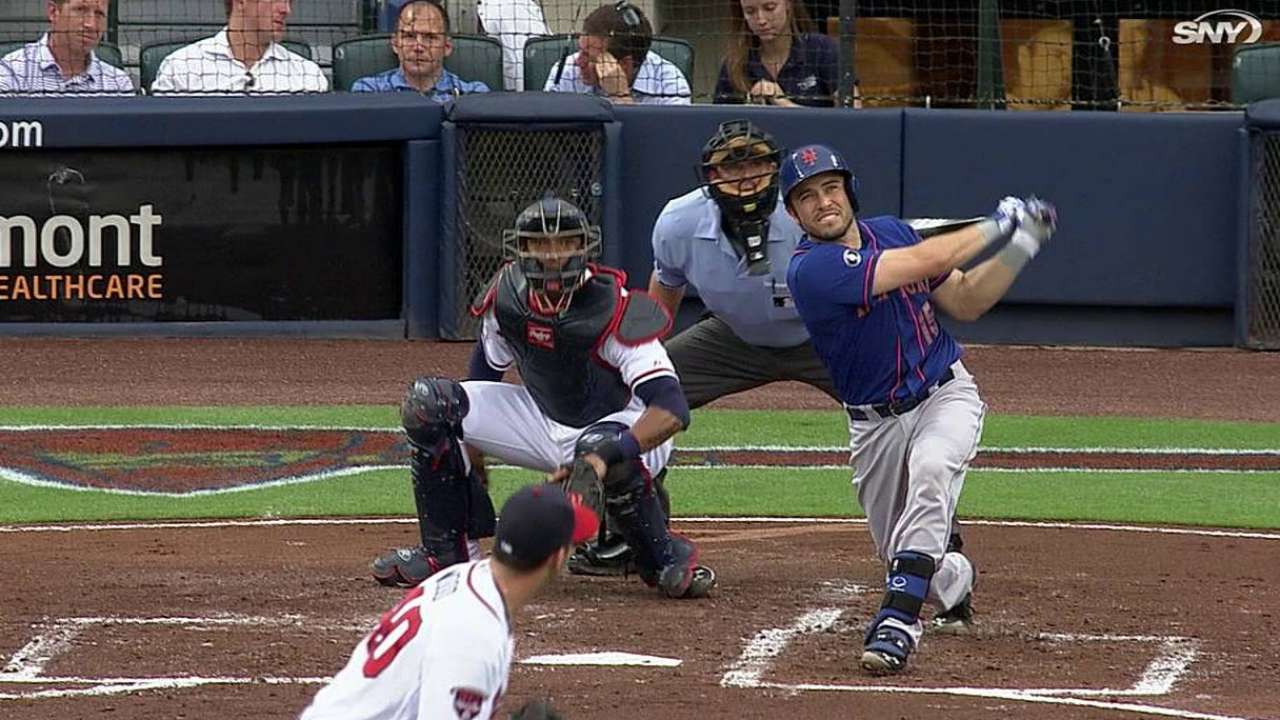 ATLANTA -- The night Travis d'Arnaud arrived at Triple-A Las Vegas, his confidence shot, the catcher sat down in a room with Las Vegas manager Wally Backman, hitting coach George Greer and pitching coach Frank Viola. For two hours, the four of them tossed ideas back and forth, trying to determine the root cause of d'Arnaud's massive season-opening slump.
That night, d'Arnaud singled in his only plate appearance, before collecting two hits the next day and homering twice the day after that. His hot streak never ended, earning d'Arnaud a quick promotion back to the big leagues, where he entered Tuesday's play with a .348 average and .940 OPS in six games since his return. That, along with Juan Lagares' slump, prompted manager Terry Collins to flip those two in Tuesday's lineup, with d'Arnaud moving up to seventh.
d'Arnaud traces all his success back to that meeting in Vegas, where Backman, Greer and Viola beseeched him to stop thinking about mechanics and start trusting his swing.
"It definitely eased my mind," d'Arnaud said.
Though d'Arnaud enjoyed far better results in June than he did early this season or during his big league debut in September, he swears there is nothing mechanically different about his swing. The only difference has been a newfound focus on clearing his mind at the plate, avoiding too much talk of mechanics.
"It's a whole mindset thing," d'Arnaud said. "If I hit the ball hard at somebody, I don't get down on myself. As long as I hit the ball hard, that's when I'm content."
Anthony DiComo is a reporter for MLB.com. Follow him on Twitter @AnthonyDicomo. This story was not subject to the approval of Major League Baseball or its clubs.