Collins touts Murphy for All-Star nod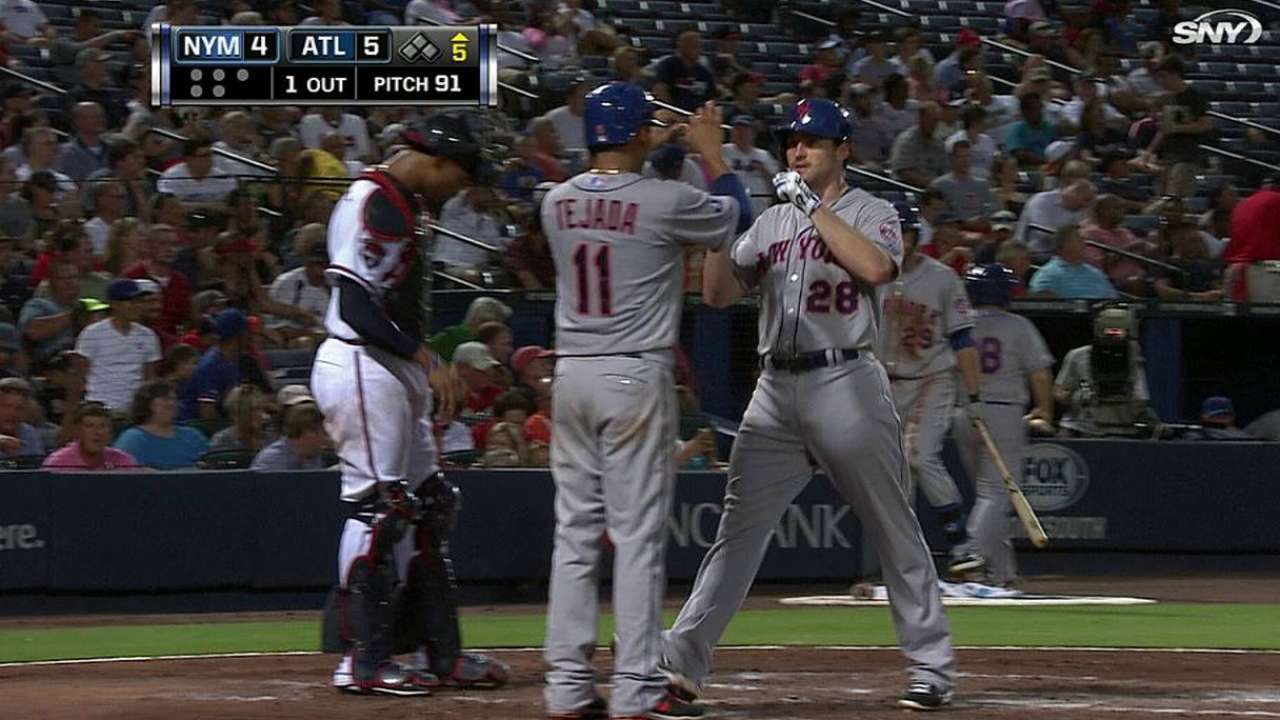 ATLANTA -- With third baseman David Wright's candidacy for the All-Star Game seeming tenuous, Mets manager Terry Collins said he would lobby for second baseman Daniel Murphy should Mike Matheny, the National League manager, call to ask for his opinion as to who is deserving of a reserve spot.
"I don't know how you cannot consider the guy who's leading the National League in hits," Mets manager Terry Collins said of Murphy, who entered Wednesday's series finale against the Braves with three more hits than second-place Brewers catcher Jonathan Lucroy. "You've certainly got to take a look at him. The guy's hitting .300 almost all season long. He's got big hits. He's got some home runs now. He's got some RBIs. Certainly he's got to be heavily, heavily considered as one of our guys to go."
For the Mets, the list of alternative candidates is short. Wright could still sneak in through a surge in fan voting or on the player ballot, while left-hander Jon Niese has a low enough ERA for Matheny to consider him. But Murphy, who has never made an All-Star team in six big league seasons, tops the list.
In addition to leading the NL in hits, Murphy ranks second among qualified second basemen in batting average, first in on-base percentage, second in home runs and second in steals. Yet, he does not rank among the top five at his position in NL fan voting.
"I think it'd be huge for him," Collins said. "Dan Murphy has been -- everybody knew he could hit, but he's been an overachiever basically his whole time in the big leagues. I think it'd be a huge, huge honor for him and certainly a feather in his cap."
Fans can cast their votes for starters at MLB.com and all 30 club sites -- online or on a mobile device -- using the 2014 All-Star Game MLB.com Ballot Sponsored by Experian until Thursday at 11:59 p.m. ET. The 2014 All-Star Game will be played at Target Field on Tuesday, July 15.
Anthony DiComo is a reporter for MLB.com. Follow him on Twitter @AnthonyDicomo. This story was not subject to the approval of Major League Baseball or its clubs.