Collins praises first-time All-Star Murphy's work ethic
Mets second baseman continues to be subject of trade rumors as Deadline nears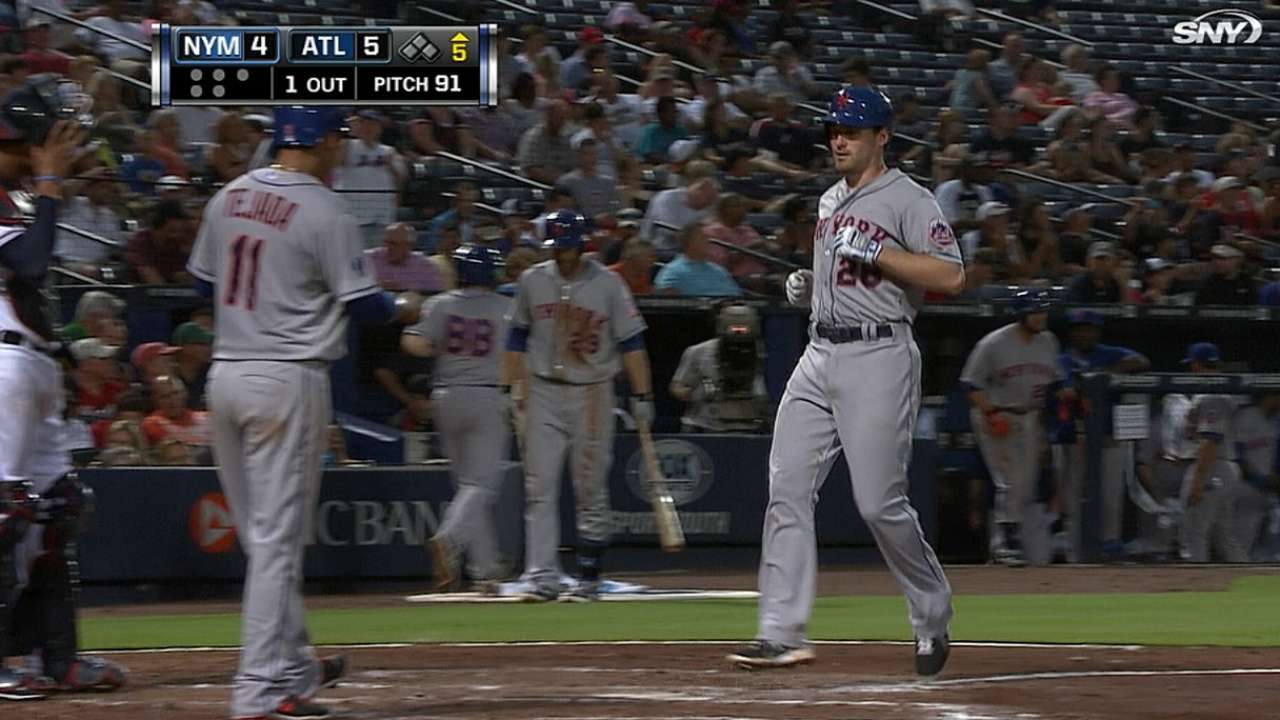 NEW YORK -- Considering second baseman Daniel Murphy finished Sunday's game against the Rangers in a relative cold snap at the plate, with just three hits in 20 at-bats, the All-Star Game was not at the front of his mind. So when Terry Collins called Murphy into his office after the game, the manager recalled laughing, "I think he thought he got traded."
Murphy's name has indeed been prominent in early trade rumors, and should remain so throughout July. With his production and salary both at all-time highs, the Mets have little choice but to weigh offers for their All-Star second baseman in the weeks leading up to the July 31 non-waiver Trade Deadline. Murphy can become a free agent after next season.
For now, however, he will focus on the newest line of his resume: All-Star. Collins on Monday added to the chorus heaping praise upon Murphy, lauding the corner-infielder-turned-outfielder-turned-second-baseman's work ethic, which has seen him transform from fringe Major Leaguer to All-Star over the past three seasons.
"When you're in an organization and you have a guy who's maybe not a standout," Collins said, "but a good, solid player, you can point to Daniel Murphy and say, 'If you work as hard as he does … anything can happen.' I think Dan's a great example."
Anthony DiComo is a reporter for MLB.com. Follow him on Twitter @AnthonyDicomo. Tim Healey is an associate reporter for MLB.com. This story was not subject to the approval of Major League Baseball or its clubs.