Collins praises Murphy's All-Star work ethic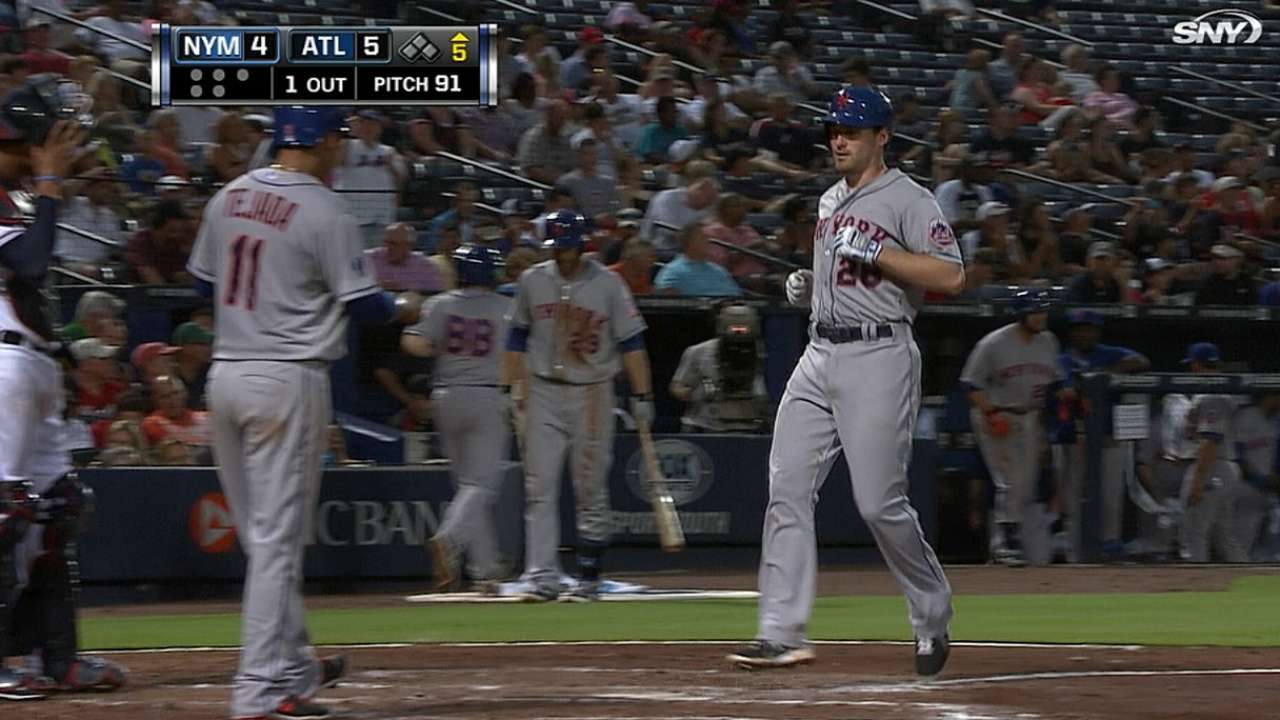 NEW YORK -- One of the drawbacks to Daniel Murphy being selected as the Mets' only All-Star is that manager Terry Collins will be hard-pressed to find him time to rest. It may have to be Sunday's series finale against the Marlins.
Just a few days before Murphy departs for the Midsummer Classic, Collins couldn't help but provide a laundry list of attributes that he's admired in his second baseman, one of the first Major Leaguers he met after joining the Mets.
"I watched him during January camp, the way he worked, the way he went about it," said Collins. "That was when he was just coming off playing a little left field and went to first base. ... All he did was grab a glove. He never asked why, never talked about he couldn't do it. Just grabbed a glove and went and played."
Collins was especially impressed with Murphy's ability to stay focused in 2010, when he got injured in a rundown in one of the Mets' final Spring Training games.
"To watch the rehab guys to see how hard this guy was working to get back," said Collins. "Every night, third row, St. Lucie game. Dan Murphy is there. Big league player watching an A-ball game every night. ... That just showed me he was a baseball player."
While Murphy will be making his first All-Star Game appearance Tuesday, Mets Triple-A prospects Noah Syndergaard and Kevin Plawecki will be making their national debuts Sunday in the Futures Game.
Plawecki, the Mets' sixth-ranked prospect on MLB.com's Top 20 Prospects list, hit .326 with an .864 OPS in 58 games for Double-A Binghamton before he was promoted to Las Vegas in late June.
"He's gonna be an outstanding offensive player," said Collins. "He's really got a good swing."
Syndergaard, the Mets' top-ranked pitching prospect, will enter Sunday's game hot, coming off his best start of the year -- seven innings of one-run ball -- after a rough first half.
"There's a growing period that you've gotta go through, especially in that Pacific Coast League," said Collins. "Here's a guy that can throw 98-99 mph, but they're still getting hits, where the year before they didn't. I think it's something you've just gotta learn to get through."
Jake Kring-Schreifels is an associate reporter for MLB.com. This story was not subject to the approval of Major League Baseball or its clubs.