Collins staying out of trade discussions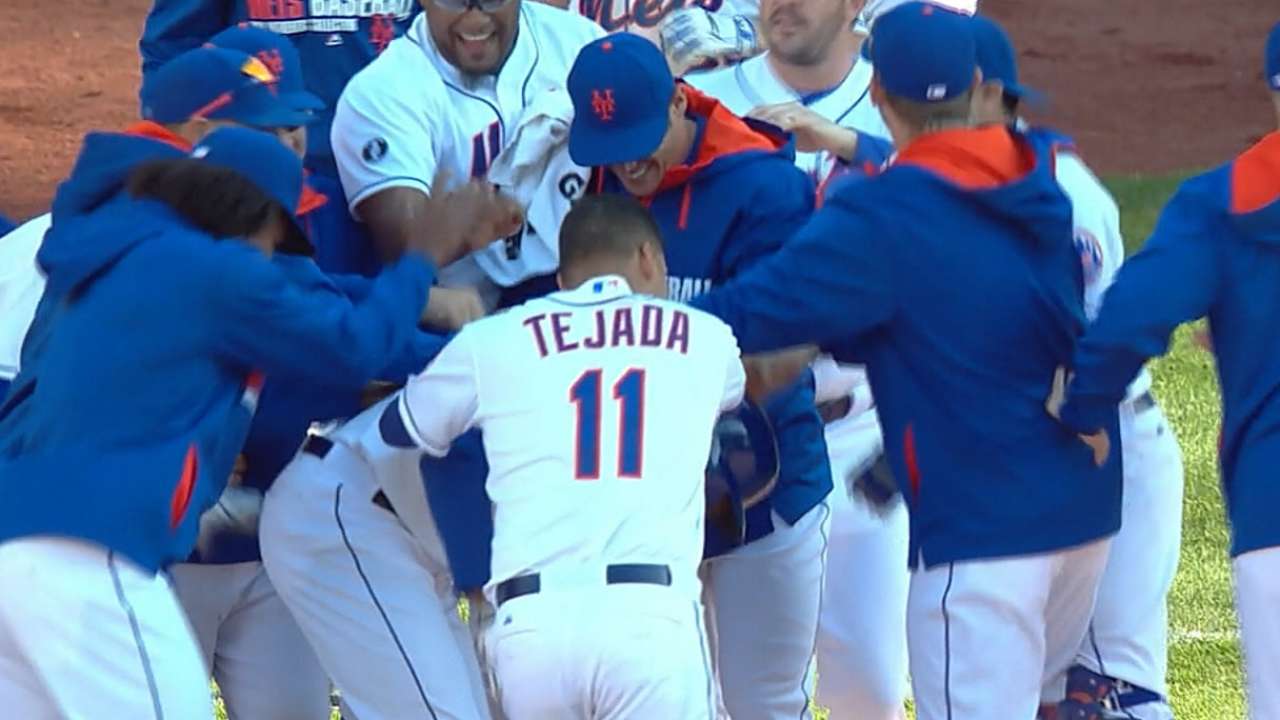 SAN DIEGO -- As trade rumors become increasingly prevalent over the second half of July, it is natural for everyone from general manager Sandy Alderson to the players in the clubhouse to begin thinking about them.
Manager Terry Collins refuses to join that club. He has no plans to lobby Alderson for specific upgrades, instead putting the club's entire Trade Deadline strategy in the GM's hands.
"Sandy's a pretty smart guy," Collins said. "He knows what we need. I don't get into those discussions too much. There was a time when I started managing in the big leagues where I would say, 'Boy, we need this or we need that,' and when we didn't get it, I would be disappointed. I learned real fast to quit worrying about it. Worry about what you've got."
What the Mets have is a roster with far fewer weaknesses than it had even one month ago. But they could still use an upgrade in the outfield, particularly if a long-term solution presents itself on the trade market.
"That's up to [Alderson]," Collins said. "I have learned through the years not to get involved in pieces we don't have."
Anthony DiComo is a reporter for MLB.com. Follow him on Twitter @AnthonyDicomo. This story was not subject to the approval of Major League Baseball or its clubs.