Collins welcomes DH rule in Seattle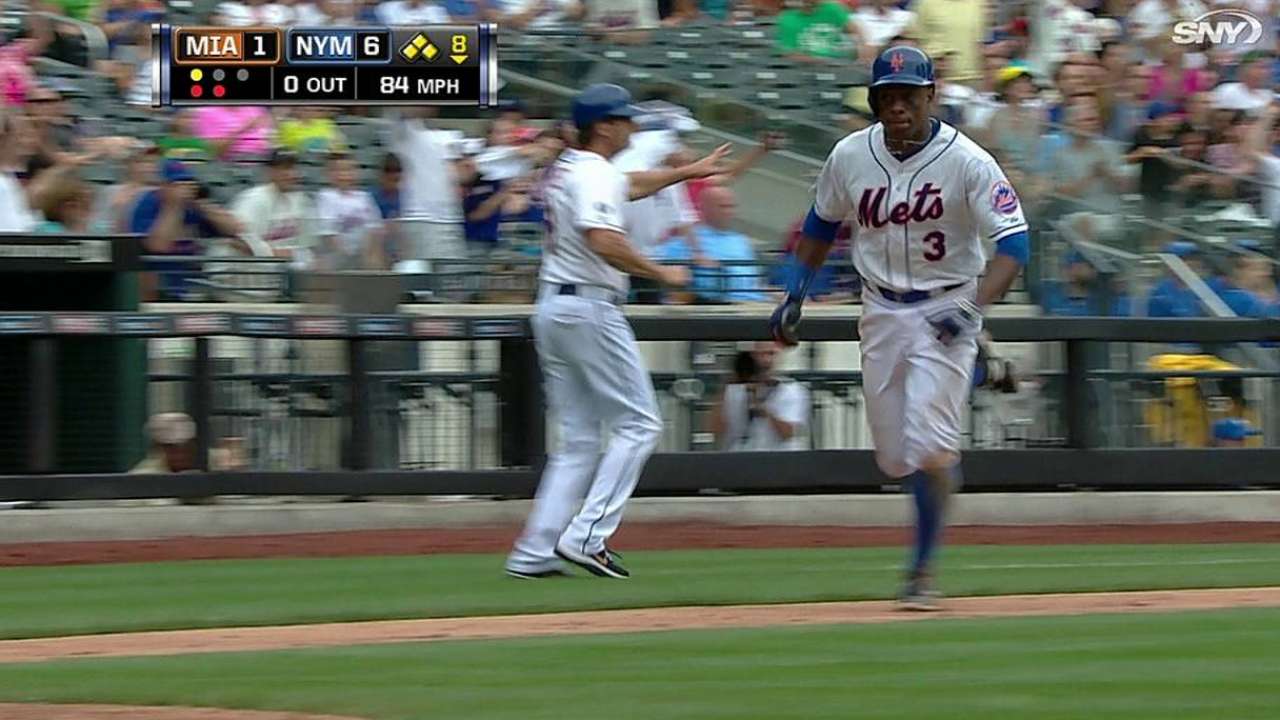 SEATTLE -- Some National League managers loathe traveling to American League parks, knowing their rosters are constructed without the use of a designated hitter in mind. Not Terry Collins, who has worked futilely for weeks to find consistent at-bats for Mets outfielders Kirk Nieuwenhuis, Eric Young, Chris Young and Bobby Abreu.
The DH rule at Safeco Field finally allowed Collins to begin doing so in Monday's series opener. Chris Young and Eric Campbell started in left field and at first base, respectively, vs. left-hander Roenis Elias, with regular first baseman Lucas Duda shifting to DH. Abreu, meanwhile, is scheduled to DH both Tuesday and Wednesday, with Eric Young and Nieuwenhuis both likely to see outfield action.
"We've been looking for at-bats for some guys, and these three games will allow us that," Collins said. "We've been looking forward to these three games for a while."
Anthony DiComo is a reporter for MLB.com. Follow him on Twitter @AnthonyDicomo. This story was not subject to the approval of Major League Baseball or its clubs.