Wright's decade in Flushing is a rare feat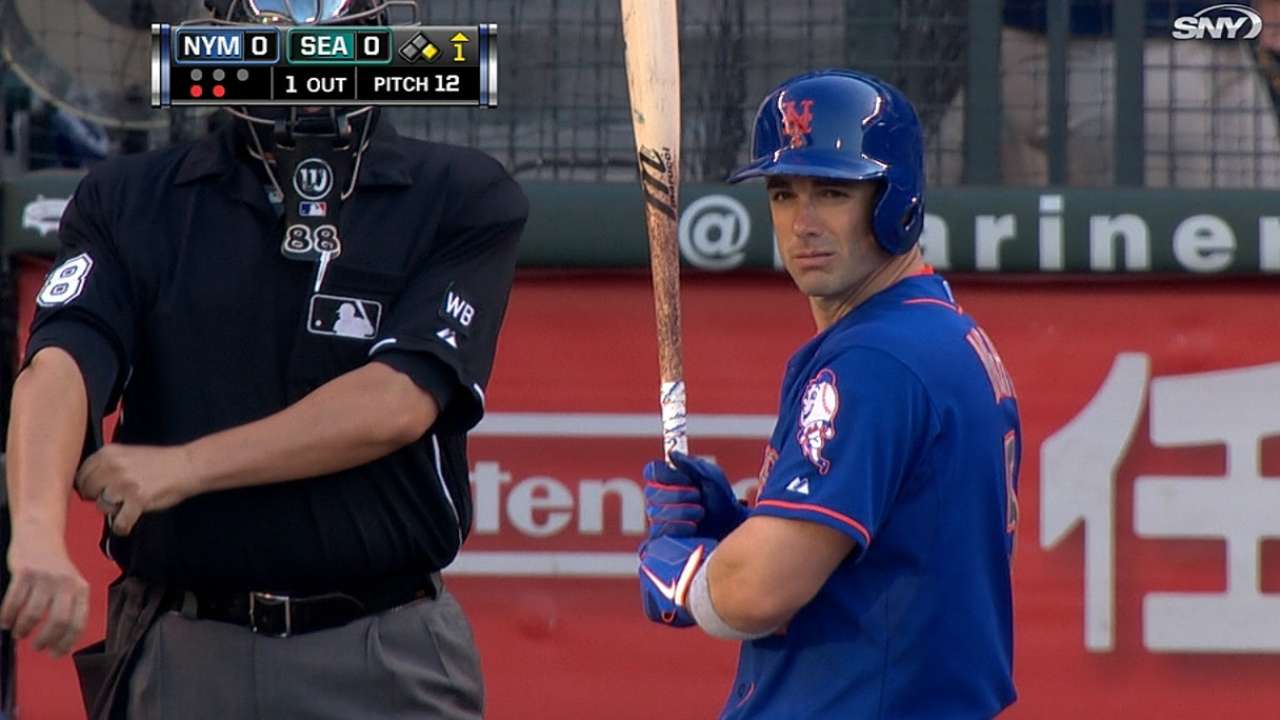 SEATTLE -- Shortly after the Mets landed in Washington late Sunday night, David Wright left for dinner with what he believed would be a few select teammates. As that group departed the hotel, a few more Mets latched onto it. Then a few more. Then a few more.
By the time Wright arrived at the restaurant, he realized nearly the entire roster had come to celebrate the 10th anniversary of his big league debut.
"I tried to help [with the check], but I think most of these guys split it," Wright said, laughing. "It was nice. Usually it's the other way around, with me paying."
Considering Wright is the only current Mets player who was on the team even six years ago, his decade in Flushing stands as a rather remarkable accomplishment. With more than six years remaining on his current contract, he is also one of a select few Major League stars harboring real potential to spend his entire career with one team.
But more than anything, Wright was simply surprised at all the attention his 10-year anniversary received. He readily acknowledges that the past decade was not as successful as he once hoped, considering all the untapped potential of the 2006-08 Mets. But he still clings to the belief that his future will be better.
"When it's all said and done, I want to be able to say I got the most out of my potential," Wright said. "With the God-given ability that I have, I want to get the most out of it. I don't want to look back however many years from now and say, 'I wonder if I would have worked a little harder, I wonder if I would have done this or done that, how things would have worked out.'"
At Safeco Field on Monday, those who know Wright best lavished praise upon him. Mets manager Terry Collins cited his third baseman's "different approach to the game," lauding Wright's work ethic between games. Former Mets hitting coach Howard Johnson, now with the Marines, called him a fit for "any team in baseball."
"But he's really good with the Mets," Johnson said.
Ten years ago, Wright was a much-hyped former first-round Draft pick simply trying to find his niche. He did not know what the future might hold; in that sense, at least, he has not changed at all.
"I've had some great memories here, and hopefully there's a lot more to come," Wright said. "Hopefully one day I'll be able to sit back and reminisce and go through pictures or video or whatever, and be able to pay myself on the back and have some fond memories."
Anthony DiComo is a reporter for MLB.com. Follow him on Twitter @AnthonyDicomo. This story was not subject to the approval of Major League Baseball or its clubs.