d'Arnauds on opposite ends of highlight catches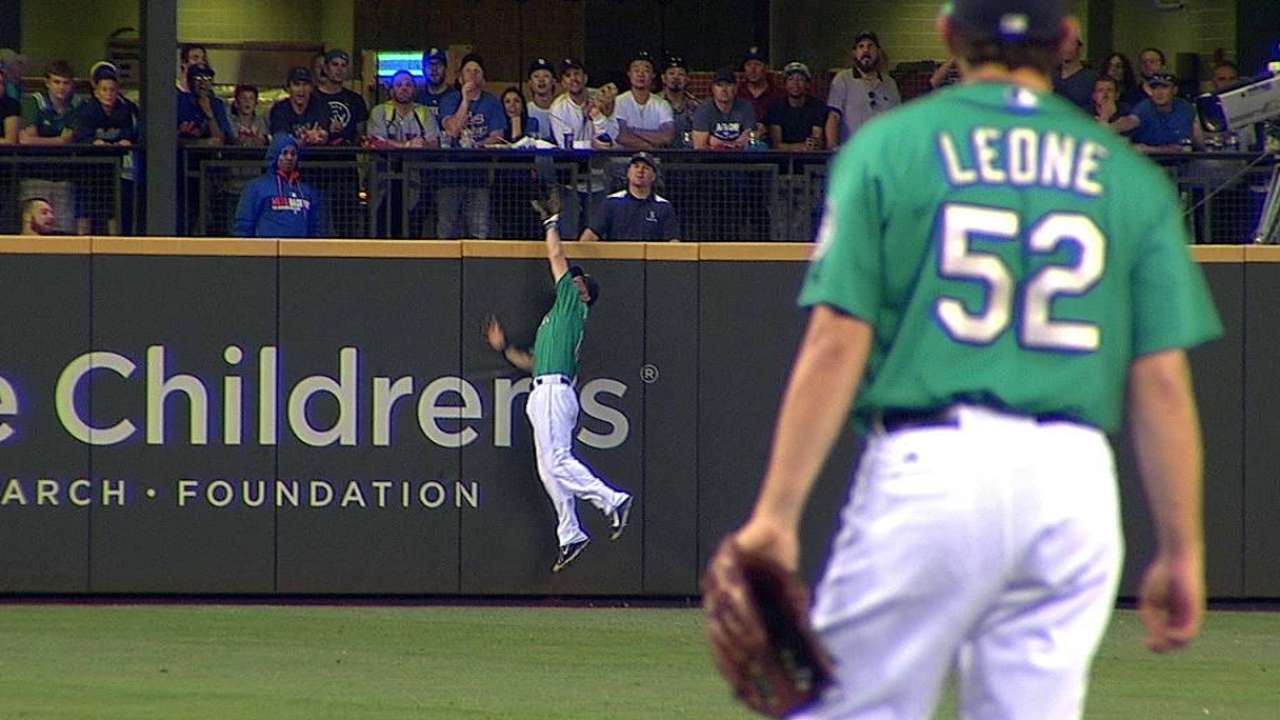 SEATTLE -- The d'Arnaud brothers are growing accustomed to finding themselves on baseball highlight reels, for completely opposite reasons.
Mets catcher Travis d'Arnaud fell victim to one of the most impressive catches of the summer on Monday, when Seattle's Dustin Ackley skied over the left-field wall in the sixth inning to rob him of a homer. That play came a day after d'Arnaud's brother, Chase, made a spectacular -- and somewhat similar -- catch for Pittsburgh's Triple-A Indianapolis affiliate against Columbus.
"I was thinking about that, that my brother made a catch just like that yesterday and it happened to me today," d'Arnaud said. "It's pretty funny."
Formerly of the Pirates, Chase d'Arnaud hooked on with Indianapolis after the Bucs designated him for assignment this spring. Travis d'Arnaud, meanwhile, has spent the past month on a tear at the plate, collecting two more hits Monday -- and it could have been three.
"That's a real good catch," said manager Terry Collins, whose Mets lost, 5-2. "That's a tough play for a lot of guys, then you get a guy who's -- I think he's a [converted] second baseman, isn't he? If that ball goes out of the ballpark, that may change a lot. That may change the momentum completely. It was a great catch."
Anthony DiComo is a reporter for MLB.com. Follow him on Twitter @AnthonyDicomo. This story was not subject to the approval of Major League Baseball or its clubs.