Grandy's illness, CY's injured calf test Mets' depth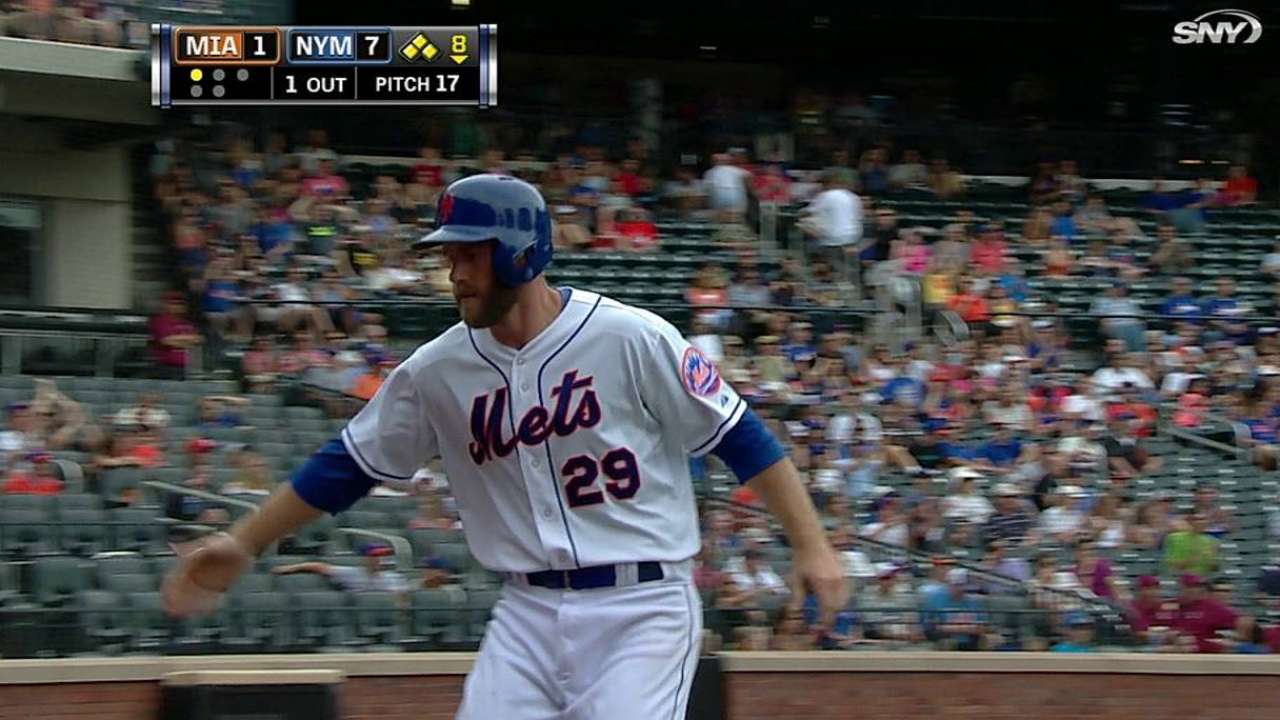 SEATTLE -- For most of this month, Mets manager Terry Collins has struggled to find playing time for all six natural outfielders on his roster.
On Tuesday, he struggled simply to cobble together an outfield full of healthy bodies. Curtis Granderson was unable to play against the Mariners due to illness, while Chris Young continued to battle cramping in his left calf.
"He came in and said, 'I don't think I can go,'" Collins said of Granderson. "He's been sick since midnight. We've got him on fluids and he'll be unavailable."
Collins hopes that Granderson, who is batting .235 with 14 homers in 96 games, will be well enough to play in Wednesday's series finale at Safeco Field. The manager was equally bullish on the prospects of Young, who left Monday's game in the eighth inning with cramping; Collins said that Young may be available to pinch-hit Tuesday if needed.
With those two sidelined, Eric Young started in left field against the Mariners, with Juan Lagares in center and Kirk Nieuwenhuis in right. Bobby Abreu was at designated hitter, as originally planned.
Anthony DiComo is a reporter for MLB.com. Follow him on Twitter @AnthonyDicomo. This story was not subject to the approval of Major League Baseball or its clubs.