deGrom making surprising case for NL ROY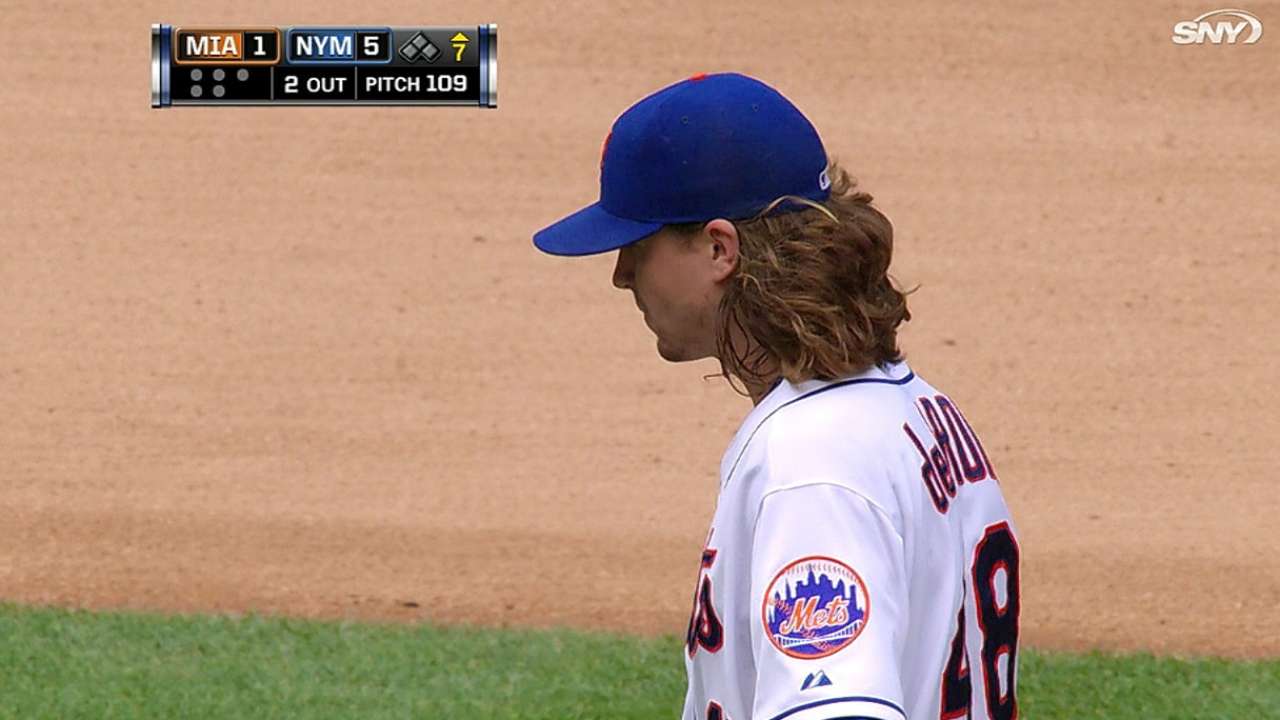 SEATTLE -- After Jacob deGrom reeled off seven more strong innings in Tuesday's win over the Mariners, Mets manager Terry Collins noted that deGrom has "numbers to match up any rookie in the league."
Upon closer inspection, that's not just managerial bluster. With August right around the corner, deGrom and Cincinnati's Billy Hamilton appear to be descending into a two-man race for National League Rookie of the Year.
With 39 stolen bases and a .280 average over his first 95 games, Hamilton may currently be the man to beat. But he is still a flawed candidate, considering his .313 on-base percentage and the fact that he derives much of his value from baserunning and defense -- areas that voters often neglect when choosing between players.
Most of the other top rookies in baseball are in the American League, from Jose Abreu to George Springer to Dellin Betances. Others could still crop up in the NL race, but few have a current case that can compare to that of deGrom, who boasts a 3.01 ERA in 13 starts with 79 strikeouts in 80 2/3 innings.
The Mets have not had a Rookie of the Year winner since Darryl Strawberry and Dwight Gooden won back-to-back from 1983-84.
Anthony DiComo is a reporter for MLB.com. Follow him on Twitter @AnthonyDicomo. This story was not subject to the approval of Major League Baseball or its clubs.