Tejada sits as precaution after getting hit in head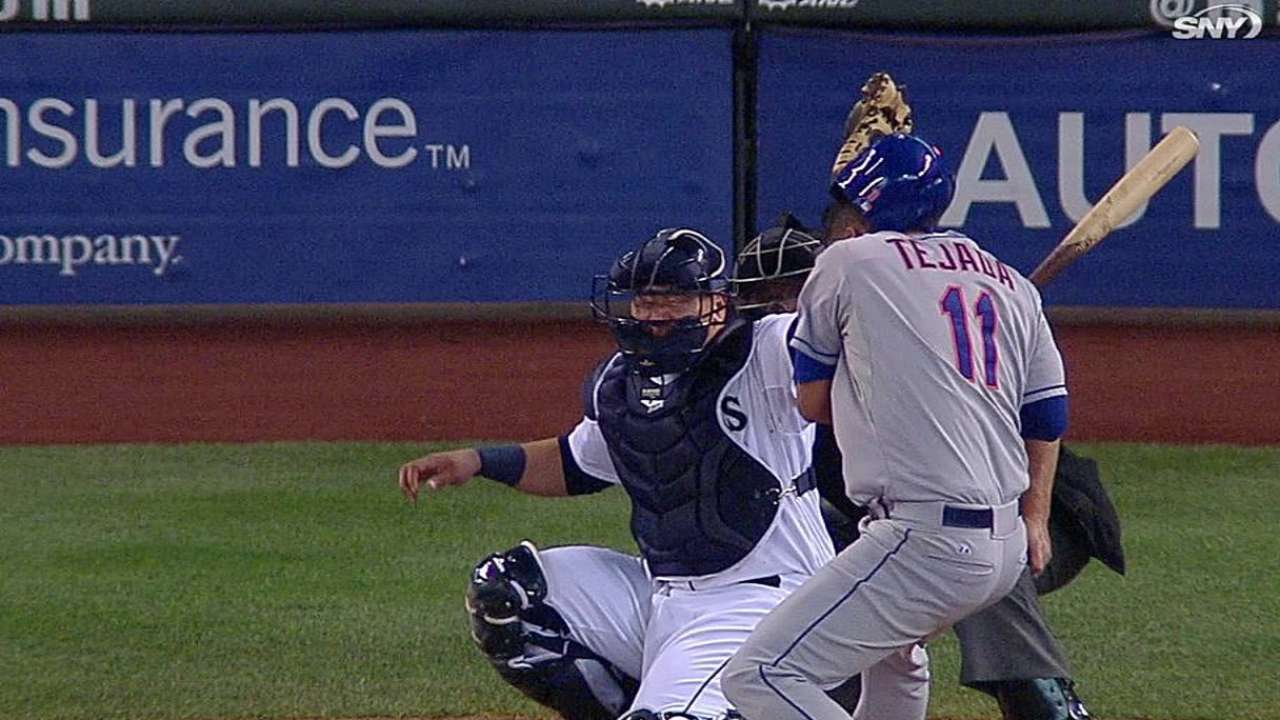 MILWAUKEE -- Though Mets shortstop Ruben Tejada was out of the Mets lineup Thursday, manager Terry Collins said it was simply a precaution a day after Tejada was struck in the helmet by a 94-mph Taijuan Walker fastball.
"I talked to the trainers last night and we thought we'd give him one more day just as a precaution," Collins said. "He feels great, said he could play but we'll just give him today and get him back in there tomorrow."
Though concussion symptoms can sometimes develop in the days after an injury, Tejada insisted that he felt fine, and he was fine on Wednesday's flight from Seattle to Milwaukee. The shortstop said he would be available to play Thursday and is on the lookout in case any delayed symptoms pop up.
"It looked bad, but I don't feel bad," Tejada said. "I know it's dangerous to get hit by a pitch like that, but I don't feel anything. If I see something, I'll say something."
Caitlin Swieca is an associate reporter for MLB.com. Follow her on Twitter at @CaitlinSwieca. This story was not subject to the approval of Major League Baseball or its clubs.