Duda out of starting lineup against lefty Hamels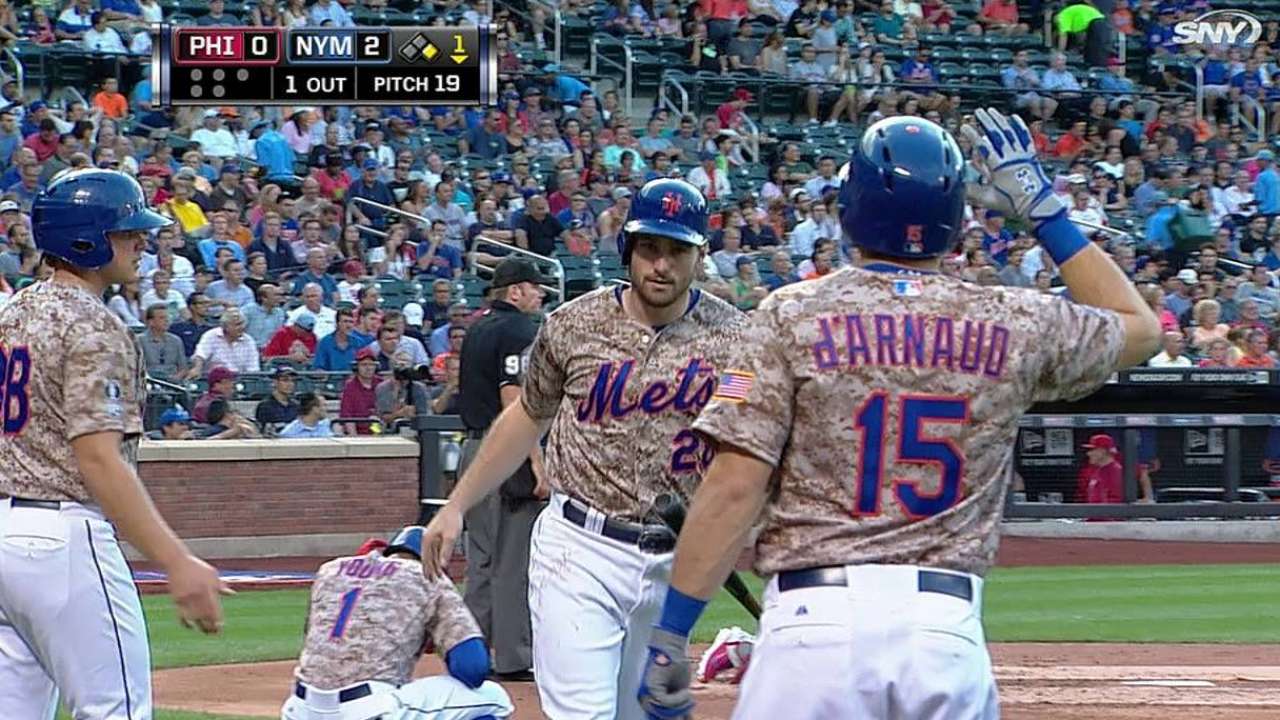 NEW YORK -- Say, for a moment, that Lucas Duda had control over the lineup card. Say he had a chance to put himself at first base Tuesday against Phillies left-hander Cole Hamels.
"If it was my choice," Duda said, "I'd put [Eric] Campbell in, too."
Duda's self-effacing justification is that Campbell is a sound hitter vs. left-handed pitching and boasts a strong history -- 3-for-6 with a walk -- against Hamels, whose signature changeup devastates same-sided hitters. But if Duda wants to complete his transformation from middling prospect to everyday stalwart, he will need to prove he can hit left-handed pitching.
"Everyone wants to get to that level, but you have to prove it," said Duda, who sat on the bench while Campbell started. "And I haven't done so."
Though Duda already has a career-high 18 homers with an .856 OPS this season, he is hitting .153 against lefties, compared to .285 against righties. Only one of those home runs have come against left-handers.
But the paradox is that Duda cannot improve against lefties if he receives only sporadic playing time against them. Though Duda said he is satisfied with the at-bats he has received against lefty relievers and the occasional starter, he is clearly not an everyday player just yet.
"Pick your spots," was how manager Terry Collins described his strategy of deploying Duda against lefties. "Pick certain guys that you know he's going to have success against. In the past, we know [Hamels] isn't one of the guys."
The Mets face just one more lefty over their next five games, and it's a tough one: San Francisco's Madison Bumgarner on Sunday. If nothing changes, Duda will almost certainly ride the bench that day. But if Duda continues hitting at his current All-Star clip, the Mets may be forced to rethink their strategy soon -- even if Duda actually agrees with the current state of things.
"I've had a lot of opportunities against relievers and stuff like that," Duda said. "Obviously, Cole's one of the best in the game, and we have a more-than-capable first baseman in Campbell, who's hitting the ball really well, too."
Anthony DiComo is a reporter for MLB.com. Follow him on Twitter @AnthonyDicomo. This story was not subject to the approval of Major League Baseball or its clubs.