Dice-K feels good after throwing off flat ground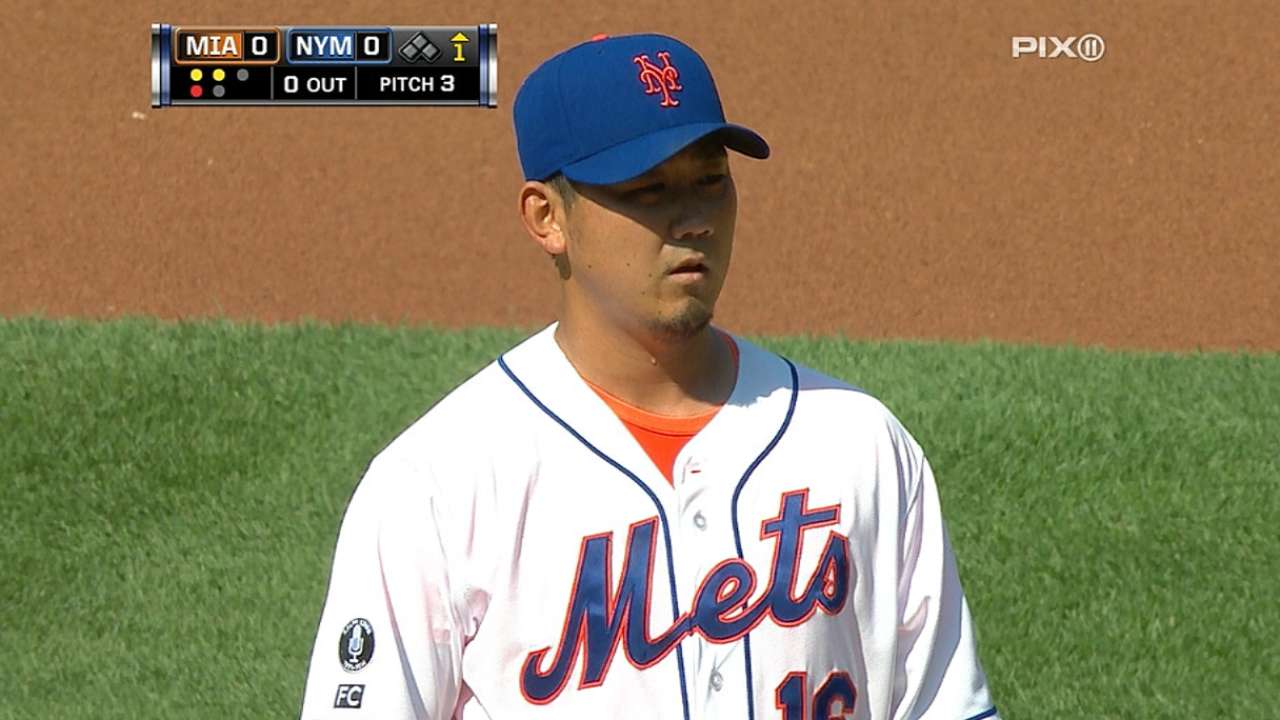 NEW YORK -- Daisuke Matsuzaka threw on flat ground from about 60-75 feet at Citi Field on Friday without issue, a first step back from a sore right elbow that has kept him sidelined since July 25.
"No discomfort today," Matsuzaka said through a translator. "I felt fine."
The right-hander indicated he will throw from a greater distance Saturday, and if all goes well, a bullpen session sometime next week is likely.
He will be eligible to return Aug. 9 -- one week from Saturday -- and suggested he might not need to go on a Minor League rehab assignment.
"I think if I'm fine in the bullpen, I should be fine [without a rehab assignment], but we'll have to discuss that as we go along," Matsuzaka said. "We have to take it one step at a time, see how I feel, see how the team feels and go along with that. It's hard to say exactly how many bullpens."
The Mets are not necessarily in a hurry to get Matsuzaka back in the Majors, but they will surely welcome his return. He has been their most versatile hurler this season in addition to posting a 3.87 ERA and a 1.33 WHIP while striking out nearly a batter per inning. Nine of his 28 appearances have been starts.
Matsuzaka, who had Tommy John surgery in June 2011, said his injury history played a role in the decision to exercise caution when he experienced pain last week.
"When this first came up, I probably could've pitched through the pain," Matsuzaka said. "But having experienced Tommy John, I took the safe route and decided to go on the DL to give it some time, make sure everything was all right. Just going out there today felt a lot better. I think we made the right decision."
Tim Healey is an associate reporter for MLB.com. This story was not subject to the approval of Major League Baseball or its clubs.