Harvey throws off mound for first time since surgery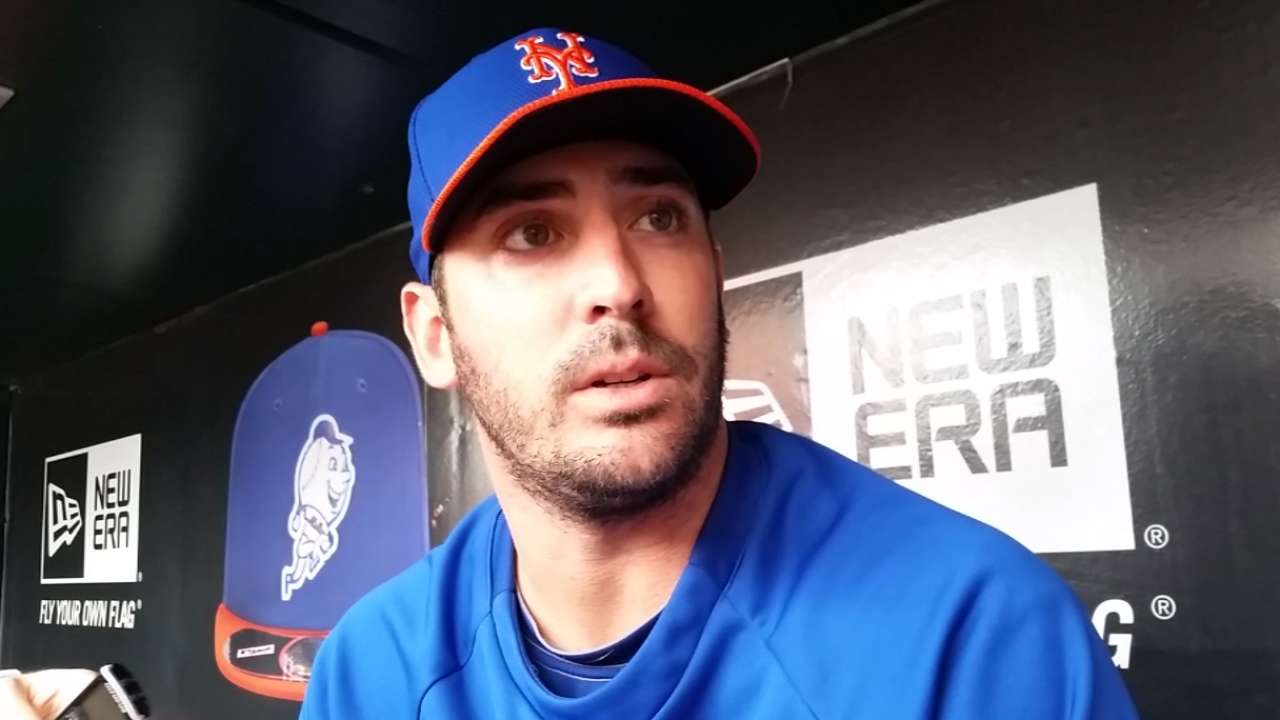 NEW YORK -- Matt Harvey woke up Friday morning, and at long last it was August, the month the club marked as a general time frame for the injured ace to begin his throwing program. So he did.
The right-hander threw 15-20 pitches off a mound for the first time since undergoing Tommy John surgery last October, an effort Harvey described as "free and easy" and manager Terry Collins characterized at about 60 percent.
This marks the start of what is expected to be a two-month progression that should set Harvey up for a normal winter and Spring Training.
"It was fun to get back out there and do what I love doing," Harvey said. "It felt pretty normal, so it was definitely a big success."
Harvey's throwing program will begin "in earnest," as general manager Sandy Alderson put it, on Tuesday, when he heads to Port St. Lucie, Fla., to work out at the Mets' Spring Training facility. He'll throw off a mound again that day, then every four days, slowly building up his pitch count. Then comes tossing batting practice and facing some hitters.
"Then it's game time," Harvey said.
Game time, of course, doesn't mean he'll be back on the Citi Field mound this season. Harvey will stay in Florida through the end of September and potentially the first week of October participating in the Mets' Fall Instructional League, and Alderson said Harvey getting into one game in the Arizona Fall League is a possibility.
"There are a lot of options that we have," namely the AFL, Alderson said. "I'm not sure that we'll need to exercise all of those."
Harvey playing in a winter league is not on the table right now, nor is him seeing any Major League action, as far as Alderson is concerned. Harvey, who has maintained throughout the season his desire to see even one inning in the big leagues, left the door open a little more than Alderson did.
"Obviously, the hope and the idea is to make the playoff push, and hopefully in the next two months I can get ready for game action and possibly see what happens," Harvey said. "Obviously, I can't write myself into the lineup, but I think the goal is to be healthy this year and show I can have a normal offseason and prepare for a normal season."
Tim Healey is an associate reporter for MLB.com. This story was not subject to the approval of Major League Baseball or its clubs.