Wright, Collins want Mets to take it one day at a time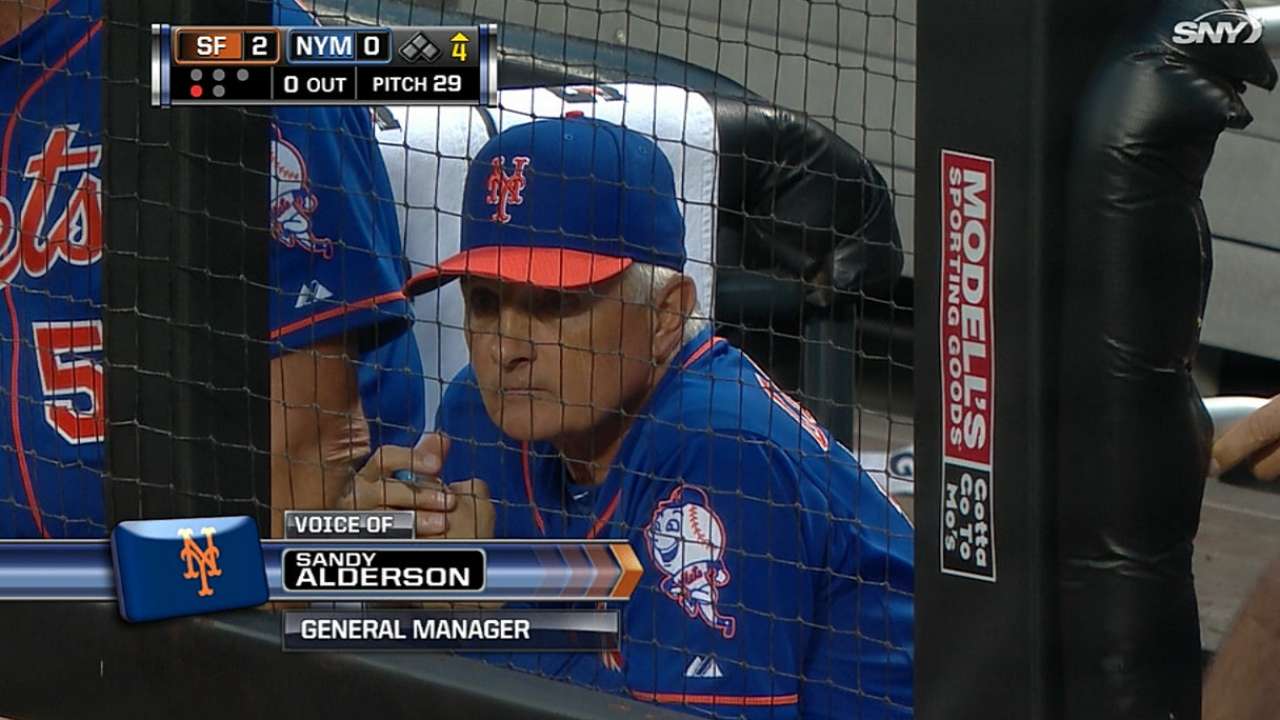 NEW YORK -- David Wright didn't follow Thursday's non-waiver Trade Deadline excitement too closely -- he instead enjoyed a little family time in the Poconos -- but made sure to catch up when he got back on the grid. All of the moves were fun to see as a baseball fan, Wright said, and he hopes it's not too many years longer until the Mets are among those looking to make midseason additions.
That said, he understood why this Trade Deadline season was a quiet one for the club.
"It's a fine line between trying to improve the team now and the near future, but at the same time, keeping some of these young guys that you think might be a part of and provide success in the future," Wright said.
The bright side of staying put personnel-wise is entering the season's final two months with the same group the Mets have had. New York begins this stretch 5 1/2 games back of the second Wild Card spot and seven games back in the National League East.
That's the closest the Mets have been in the division at this point since 2010.
"It's going to be a challenge for us, especially with some of the younger players that haven't experienced [meaningful baseball in] September," Wright said.
One key, according to Wright, is not to look at the last two months as a whole. The Mets would be better off trying to win this weekend, then get to .500, then three games over .500, and so on.
That's a philosophy manager Terry Collins echoed.
"I'm trying to stay away from numbers. There's enough numbers out there," Collins said. "I can sit there and say, 'Well, geez, if we go 15-10 [and] 15-10, we'll take our chances.' But that may not be good enough. So I'm not going to put any numbers on anything. We got to just go out and try to put a string together and play consistently and see what happens.
"I think when the guys walked in today and looked around the room and saw familiar names on the backs of those uniforms, they took a deep breathe and said, 'OK, let's get after it.'"
Tim Healey is an associate reporter for MLB.com. This story was not subject to the approval of Major League Baseball or its clubs.