Collins hoping Wright can snap out of slump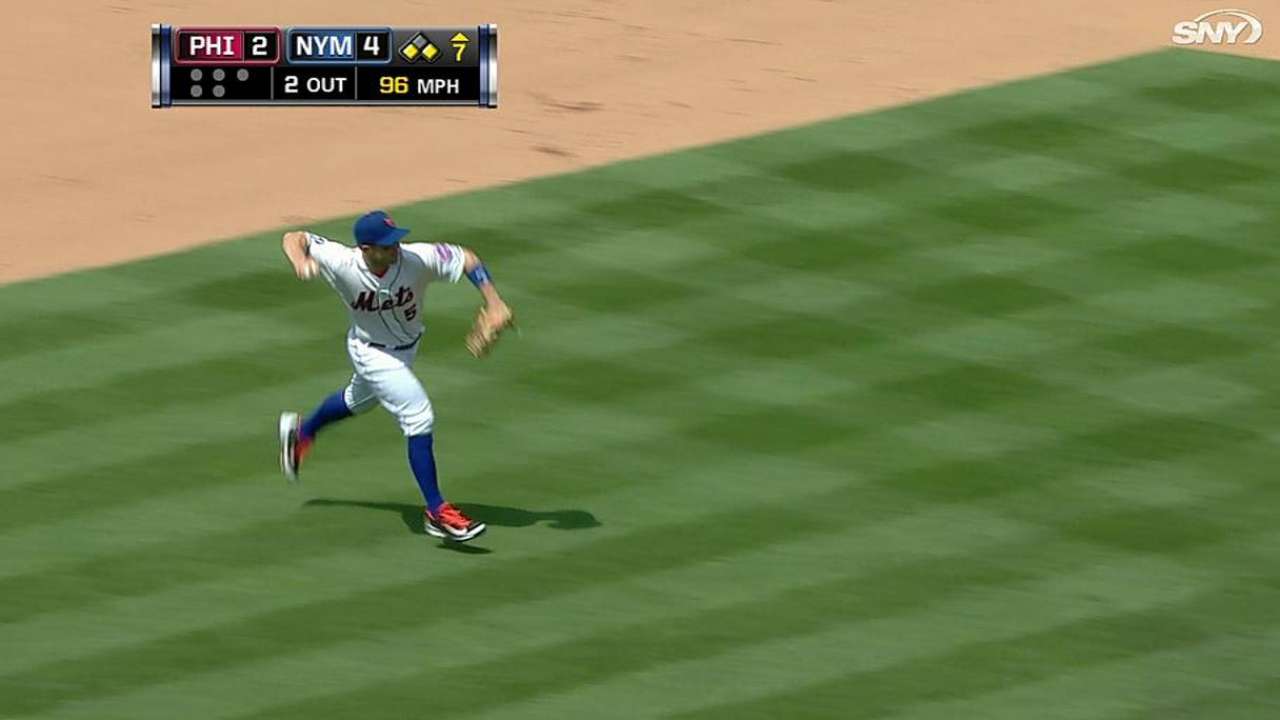 NEW YORK -- Typically, when David Wright slumps, Mets manager Terry Collins does not fret. More than any other player on his team, Collins believes in Wright's ability to self-diagnose and correct whatever mechanical issues ail him.
This latest slump, however, has Collins worried. Relatively speaking, Wright has not hit much all season. He entered Saturday's play with the lowest on-base and slugging percentages of his career, the latter mark by a significant margin. He did not make the All-Star team for the second time in his career.
As a result, Collins can't help but wonder if the right shoulder issue that sidelined Wright for a week in July is still affecting him. Wright received a cortisone injection in his shoulder just before the All-Star break, but has hit .170 with a .430 OPS since.
"I know he gets treatment on it," Collins said. "Now is it still bothering him? I really haven't talked to him about it. I know that he had the shot before the All-Star break. And I saw him in San Diego [to open the second half], and he said he felt great. I haven't really got into it much. There's no telling. It could be bothering him a little bit."
Rarely admitting when he is injured, Wright famously played through a stress fracture in his lower back for several weeks in 2012. He attempted to do the same while nursing a sore hamstring last August, ultimately tearing the muscle and missing most of September. Collins fears an injury could be at the root of Wright's current issues, as well.
"I'm concerned with the fact he's not hitting," Collins said. "I'm not sure about the physical side. Before he got hurt, he was slumping a little bit, too. I don't know if he's trying to drive the ball, but his swing has gotten just a little long. I know that he was in the cage yesterday, he was in the cage earlier today trying to shorten it up. Hopefully, it pays off, because ... those guys, when they come out of it, they get hot."
Anthony DiComo is a reporter for MLB.com. Follow him on Twitter @AnthonyDicomo. Tim Healey is an associate reporter forMLB.com. This story was not subject to the approval of Major League Baseball or its clubs.