Collins: Lagares' defense ranks with the best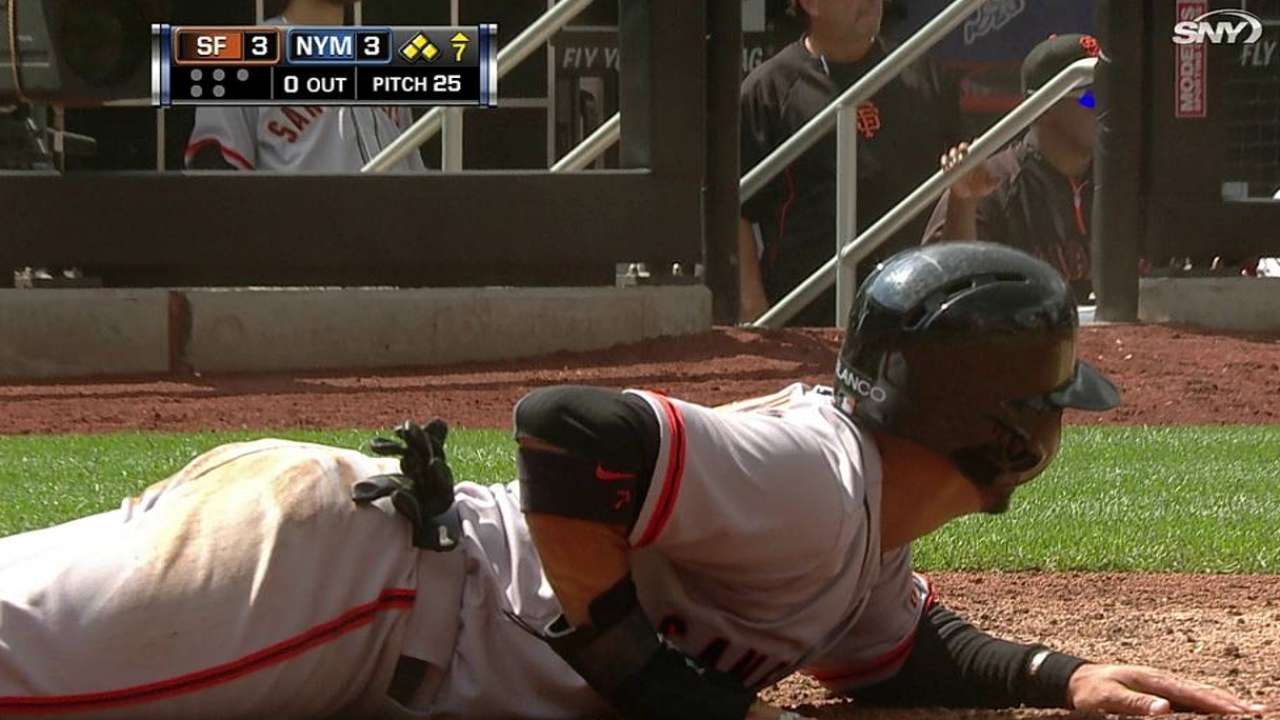 NEW YORK -- Even the Mets, who watch Juan Lagares play every day, are sometimes amazed by the outfielder's capabilities.
Lagares put on another defensive show in Monday's loss to the Giants, throwing a runner out at home plate in the seventh inning to stop the bleeding during a potentially huge rally.
With one run already home and two men on base, Pablo Sandoval hit a sharp single to center field. Lagares charged, took a quick extra step and fired home, putting his entire body's momentum behind the throw. It sailed about a foot to the third-base side of home plate, allowing catcher Travis d'Arnaud to catch it on the fly and apply the tag.
"There are a lot of good outfielders in this league, but Juan Lagares ranks right with anybody in this league defensively," manager Terry Collins said. "He's got a great arm."
Anthony DiComo is a reporter for MLB.com. Follow him on Twitter @AnthonyDicomo. This story was not subject to the approval of Major League Baseball or its clubs.