Collins gives Duda a start facing lefty Gio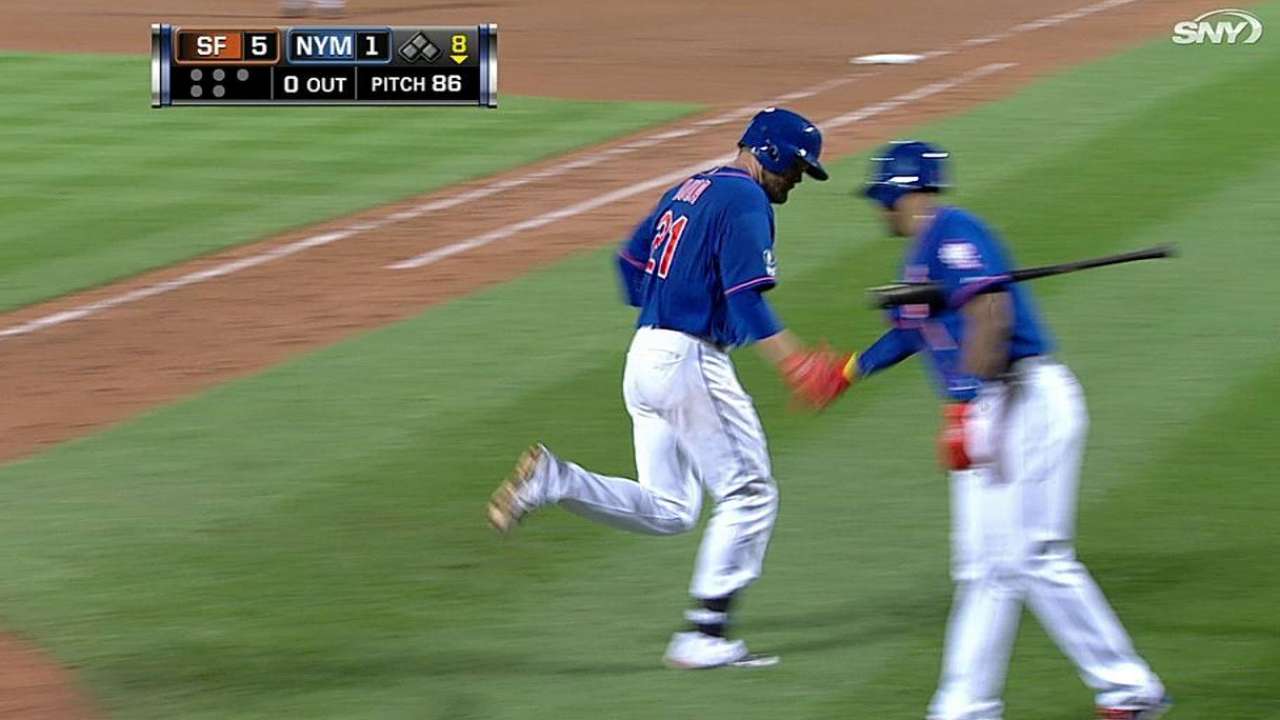 WASHINGTON -- Gio Gonzalez throws left-handed. Lucas Duda swings left-handed.
In the past, that would have been enough for Mets manager Terry Collins to keep Duda confined to the bench for Tuesday's series opener against the Nationals. But with Duda hitting as well as he ever has over the past two months, Collins has committed himself to giving Duda more chances against same-sided pitchers.
Gonzalez, a Nationals starter with a checkered history against the Mets, seemed like a good opportunity.
"Our lefties have hit Gio in the past," Collins said. "I just thought this would be a good test for Lucas to see how he would approach him. Gio's a great pitcher, but we've been talking about giving him that opportunity."
For the most part, Duda's breakout season has not included much success against lefties (a .472 OPS in 69 plate appearances entering Tuesday's play). But the Mets don't know how much of that has been due to an inability to hit them, and how much due to a lack of regular opportunities.
Collins intends to find out by picking and choosing his spots. He is certainly skeptical, understanding that Duda's swing has become more pull-centric since he first came into the league four years ago. But the manager also knows Duda must show growth in this area if he is to remain the team's unquestioned starting first baseman for years.
"If you're going to have him hit in the middle of the lineup, he's got to hit lefties," Collins said. "You can't have a hole there."
Anthony DiComo is a reporter for MLB.com. Follow him on Twitter @AnthonyDicomo. This story was not subject to the approval of Major League Baseball or its clubs.