Pence responds to Mets fans' ribbing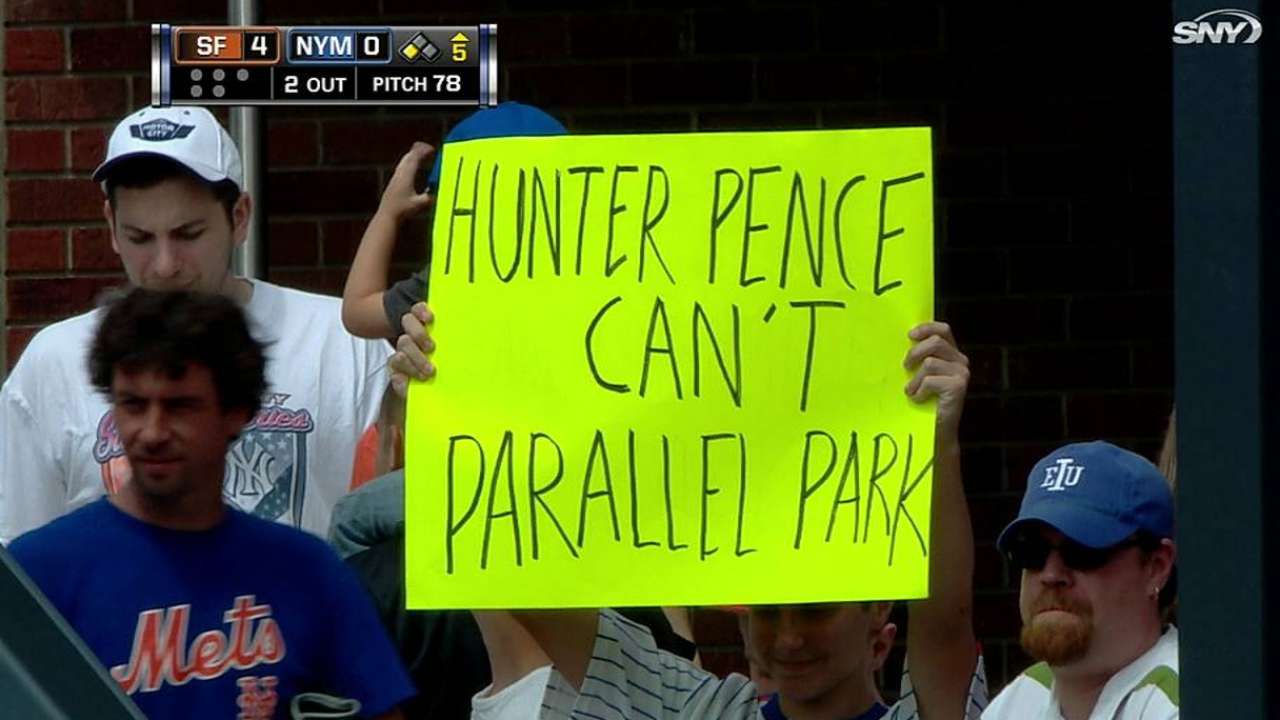 WASHINGTON -- The Mets fans who spent most of last week razzing Giants outfielder Hunter Pence have received their official response.
A group of fans showed up to Citi Field last week bearing signs lightly insulting Pence in some of the most bizarre ways imaginable -- "Hunter Pence cannot parallel park" and "Pence puts ketchup on his hot dogs," for example. The signs kept coming, even after Pence torched Mets pitching for seven RBIs in the series' first three games, and they have since surfaced in cities throughout the country, sometimes in reference to other players.
Pence has now done more than simply respond on the field, posting several pictures of himself acting out those insults.
In one, he is hunched over a book amidst wording that reads, "Hunter Pence returns library books before they're due so others can enjoy them as well." In another, the phrase "Hunter Pence cannot parallel park" reappears above a picture of Pence giving a thumbs-up in a sleek convertible.
Pence has more than 245,000 Twitter followers.
Anthony DiComo is a reporter for MLB.com. Follow him on Twitter @AnthonyDicomo. This story was not subject to the approval of Major League Baseball or its clubs.