Flores to see more time at short down stretch
Collins says Nieuwenhuis also expected to see increased action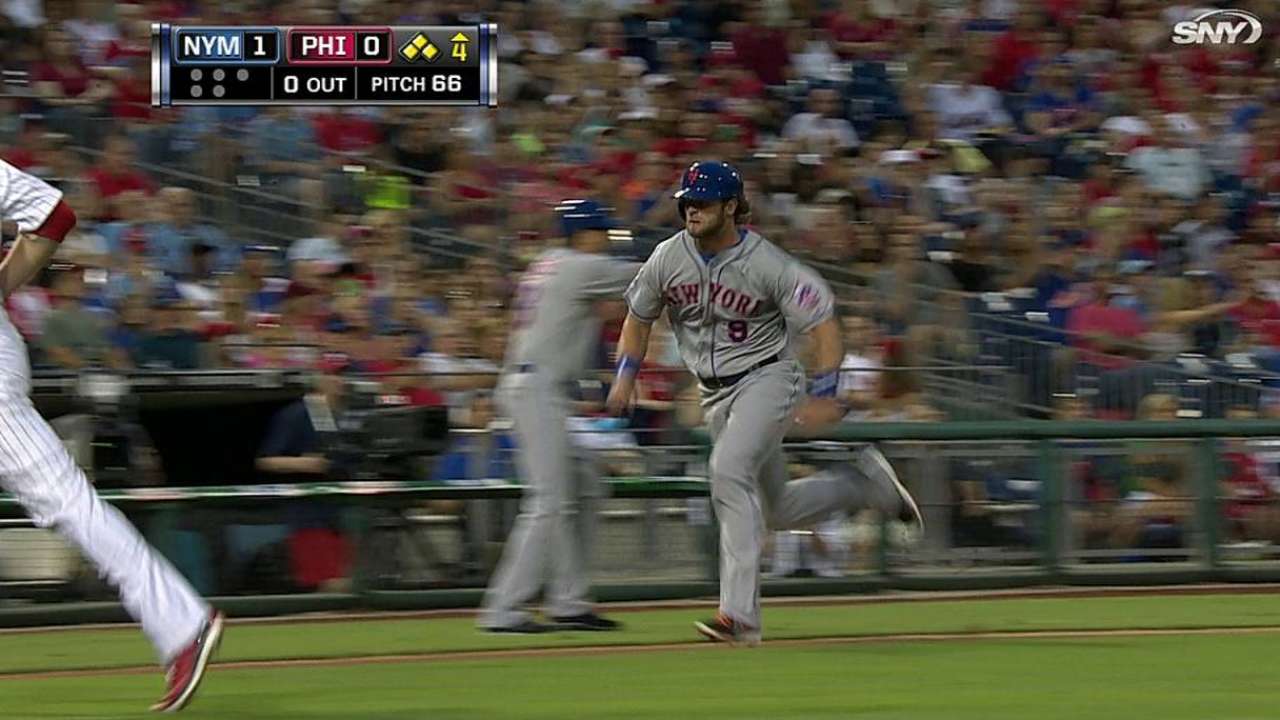 PHILADELPHIA -- An extra-innings loss to the division-leading Nationals on Thursday put the last seven weeks of the Mets' season in perspective. They will continue to fight for their playoff lives, but now they will do so with one eye on 2015.
Wilmer Flores and Kirk Nieuwenhuis will receive more playing time, Mets manager Terry Collins said before Friday night's game. The shift will come at the expense of Ruben Tejada and Chris Young.
Flores has been up and down from the Minors, and was most recently called up on July 24 after hitting .340 (36-for-106) with eight homers and 32 RBIs in 26 games at Triple-A Las Vegas.
But he's seen action in just seven of the Mets' 14 games since his return, and was hitting just .238 (5-for-21) over that stretch entering Friday.
"It happens," Flores said about not seeing regular playing time. "I just need to find a way. Try to find a way to get my swing back."
A more serious look at shortstop should help Flores.
"Everybody has said they think he's going to hit," Collins said. "Now, how much is he going to hit? Is he going to hit for power? Or is he going to hit for average? And the big question is: Is he going to be able to play the middle of the infield.
"Obviously he is not the prototypical, rangy shortstop, but he has shown a strong arm. He's shown good hands."
Tejada has hit only .225, leaving the door open for Flores, who has more upside with the bat.
"I think Ruben's played well this year. But Flo went down and was really [producing]," assistant general manager John Ricco said. "We want to see if Wilmer can do that at this level."
Erik Bacharach is an associate reporter for MLB.com. This story was not subject to the approval of Major League Baseball or its clubs.