Collins: Mejia will pitch as long as arm is OK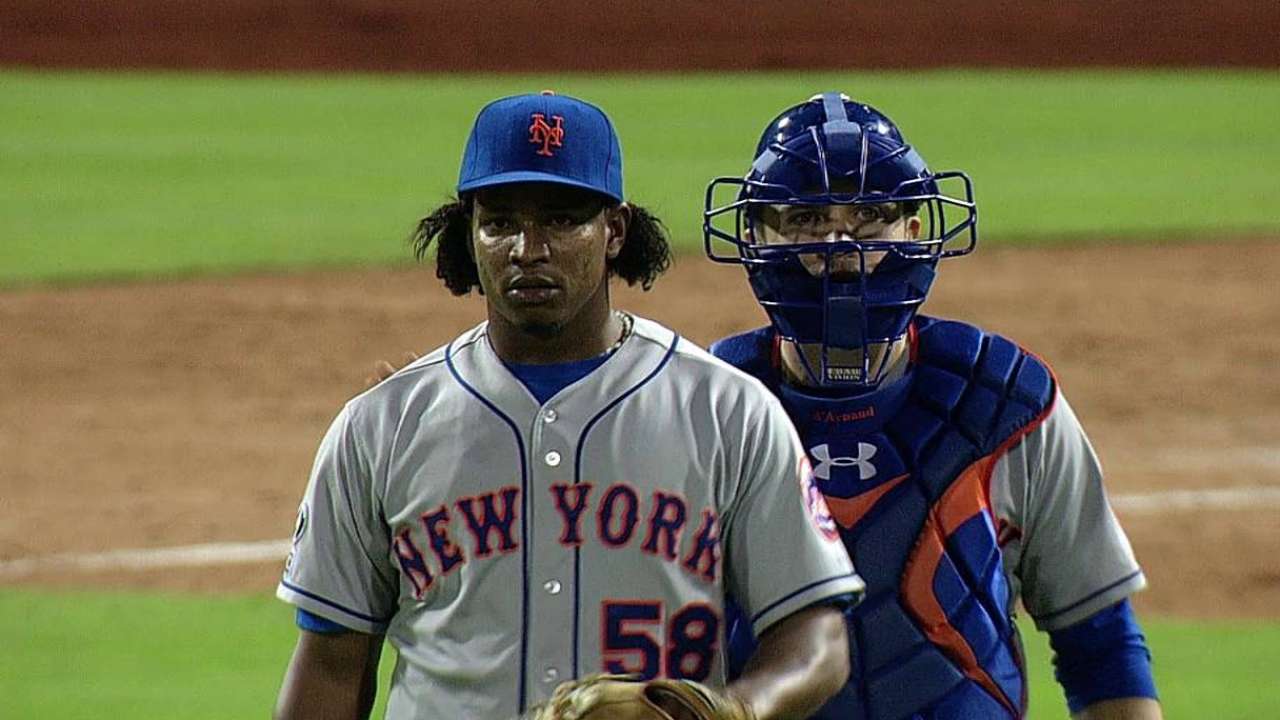 PHILADELPHIA -- Mets closer Jenrry Mejia, who was pitching with a right calf issue, revealed to reporters after Sunday's 7-6 loss to the Phillies that he saw a doctor about a hernia.
Mejia (5-5, 3.89, 17 saves) took the loss in that contest.
He will continue to pitch, though.
"The doctors have said he can pitch," Mets manager Terry Collins said. "As long as his arm feels fine, he can pitch.''
Mejia, who is taking medication for the pain associated with the hernia, has mentioned he wants to complete the season.
Jed Weisberger is a contributor to MLB.com. This story was not subject to the approval of Major League Baseball or its clubs.